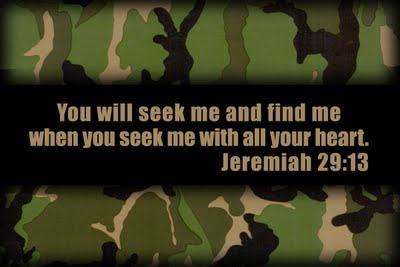 Artwork Credit: seekingyahweh.wordpress.com
Editor's Note: We continue our series of blogs for those who are reading the Bible with us cover-to-cover this year. Interspersed with our thoughts on our daily reading, we want to provide some tips about reading the Bible in general.
Jeremiah, God's Message of the Coming Babylonian Invasion to the Defiant Nation of Israel!
Have you ever told someone that what he or she was doing was going to end badly, but they refused to listen? Maybe you were talking to your kids, your friends or someone at work. No matter how much you encouraged them to think reasonably, they refused. And then, it happened … the disaster or crisis you predicted. And they seemed to be surprised!
That is exactly what is happening in the book of Jeremiah. Written over the last four decades of Israel's national life, God instructs Jeremiah time and again to speak to the power brokers and the politicians of his day. The message is quite simple: If you don't change your ways and live like the Lord God Almighty has already prescribed for you in the Law (Genesis – Deuteronomy), then the nation would be conquered by the Babylonians and the people would be carried off into captivity.
It is amazing how alike things can be, despite there being almost 26 centuries between us and these accounts. Politicians of that day didn't listen to the religious leader Jeremiah. Are you shocked? You shouldn't be!
Despite God's warnings through his messenger – the Prophet Jeremiah to five administrations (Kings Josiah, Jehoahaz, Jehoiakim, Jehoiachin and Zedekiah), the nation continued to worship God with lip service but live their lives like He didn't exist.
You can capture the heart of God, his love, frustration and disappointment as you read passages like this:
First, take note the six-fold mission of Jeremiah, given to him by God Himself!
"Then the Lord put out his hand and touched my mouth. And the Lord said to me, "Behold, I have put my words in your mouth. See, I have set you this day over nations and over kingdoms, to pluck up and to break down, to destroy and to overthrow, to build and to plant." (Jeremiah 1:9–10, ESV)
Note the abundance of words that denote the "removal" of the current before the planting of the future can occur. This mission was set to create conflict from it's inception!
Second, God sends Jeremiah to interrogate the people of Israel about their lack of loyalty, wanting to know what He has done to bring about their abandonment. (Jeremiah 2)
God is clearly upset and wants to get to the bottom of this relational break-up. Listen as He questions …
"Hear the word of the Lord, O house of Jacob, and all the clans of the house of Israel. Thus says the Lord: "What wrong did your fathers find in me that they went far from me, and went after worthlessness, and became worthless?" (Jeremiah 2:4–5, ESV)
It's obvious the heart of God is broken deeply, for many times He cries out for Israel's return to Him, using the marriage metaphor to describe their relational troubles. (Jeremiah 3)
"If a man divorces his wife and she goes from him and becomes another man's wife, will he return to her? Would not that land be greatly polluted? You have played the whore with many lovers; and would you return to me? declares the Lord. Lift up your eyes to the bare heights, and see! Where have you not been ravished? By the waysides you have sat awaiting lovers like an Arab in the wilderness. You have polluted the land with your vile whoredom. Therefore the showers have been withheld, and the spring rain has not come; yet you have the forehead of a whore; you refuse to be ashamed. Have you not just now called to me, 'My father, you are the friend of my youth— will he be angry forever, will he be indignant to the end?' Behold, you have spoken, but you have done all the evil that you could." (Jeremiah 3:1–5, ESV)
God longs for resolution and makes generous offers of forgiveness for those who will be sincere in returning – despite the level of abandonment and injury that He has experienced at Israel's expense already. (Jeremiah 4)
"If you return, O Israel, declares the Lord, to me you should return. If you remove your detestable things from my presence, and do not waver, and if you swear, 'As the Lord lives,' in truth, in justice, and in righteousness, then nations shall bless themselves in him, and in him shall they glory." For thus says the Lord to the men of Judah and Jerusalem: "Break up your fallow ground, and sow not among thorns. Circumcise yourselves to the Lord; remove the foreskin of your hearts, O men of Judah and inhabitants of Jerusalem; lest my wrath go forth like fire, and burn with none to quench it, because of the evil of your deeds." (Jeremiah 4:1–4, ESV)
Again and again throughout this compilation of messages, arranged to express and explain the heart of God through forty years of consistent urgings, one central truth reverberates: God loves you so much that He will wait until your grandchildren reach out to Him and He will bless them with the blessing He had reserved for you, if you choose to refuse Him!
""For thus says the Lord: When seventy years are completed for Babylon, I will visit you, and I will fulfill to you my promise and bring you back to this place. For I know the plans I have for you, declares the Lord, plans for welfare and not for evil, to give you a future and a hope. Then you will call upon me and come and pray to me, and I will hear you. You will seek me and find me, when you seek me with all your heart. I will be found by you, declares the Lord, and I will restore your fortunes and gather you from all the nations and all the places where I have driven you, declares the Lord, and I will bring you back to the place from which I sent you into exile." (Jeremiah 29:10–14, ESV)
Jeremiah is the last attempt by God to bring His wayward children back to His love and care. As you read it, remember their refusal broke Jeremiah's heart as well and often he wept until there were no more tears. Thus is the heart of God and His messengers to rebellious, stubborn people.
It is our hope that this background information helps a bit as you read on in the Bible.
© 2011 Dr. Matthew Lee Smith, All rights reserved.
For daily insights into the passage we are reading together each day, you can follow Dr. Smith on Twitter and on Facebook.
You can obtain more help from the FREE Bible reading schedule on our resource page. In His Image is a daily devotional that also follows our reading schedule and expresses the Biblical truth: "God Created You to Love You." You can find this resource on the side bar of our website.
======
Host a Reaching Your Community In Your Generation Seminar!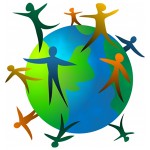 The world around us changes approximately every 18 months! Such change brings great challenges to our mission. Eagles In Leadership has designed a weekend to help you energize your congregation or organization to fulfill the Great Commission in your community. You can bring this weekend to your church or organization!
The weekend revolves around four key messages:
Help! My Community Is Changing!
What's Your Dream for Your Church? (And How Do You Reach It?)
Healthy Churches Grow!
Reaching Your Community In Your Generation! (It's All About the Mission!)