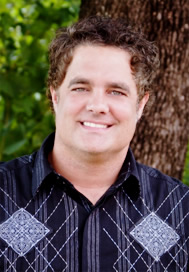 In today's episode, we want to explore effective ministry in rural areas. Matt would tell you that many of the truths in this episode apply equally to urban ministry as well.
Shannon O'Dell has focused on vision, attitude, leadership and innovation to watch God work in amazing ways! When called to his rural Arkansas church of 31 God began to work so that today they are a multi-site church of several thousand.
His book, transforming church in RURAL America, Shannon centers on 5 principles that bring transformation to any smaller church desiring to reach their world in their generation.
This book in a blueprint for transforming church and Matt wants to encourage you to pick up a copy of Shannon's book, transforming church in RURAL America. We know this book will help you move forward for God to reach your world in your generation.
We are giving away TWO copies of Shannon's book as well! Check out the rules in and tell your friends.
To be eligible for a FREE copy …
1.     Just sign up for the Eagles In Leadership blog notifications (Right side of this web page)
2.     Make a comment below this post on the web page indicating your desire for the book and how you would envision using it.
3.     Deadline for the free copies will be August 15th.
Winners will be notified after the contest concludes.
In this passionate discussion, Matt and Shannon talk about how you too can work with God to transform your church – whether it is rural, suburban or urban.
You can learn more about Shannon here.
You can sign up for Shannon's blog here.
You can learn more about Brand New Church here.
You can purchase transforming church in RURAL America here.