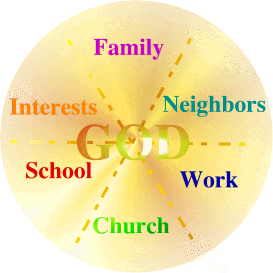 Artwork Credit: foundationsforfreedom.net
Editor's Note: We continue our series of blogs for those who are reading the Bible with us cover-to-cover this year. Interspersed with our thoughts on our daily reading, we want to provide some tips about reading the Bible in general.
Psalms: God is the center of life and the central joy of life! (Book 5)
The Psalms are, in reality, the words to the praise and worship songs of the long ago nation of Israel. We are asking you to imagine these lyrics as the power point slides or the song sheets handed out to those who come to sing praise to God each weekend.
Book 5 – Psalms 107-150 wrap this collection of worship songs up with the strong vocalization of God's worth. From a several more songs from King David (Psalm 108-110; 138-145), to a series of songs pilgrims would sing on the way up the mountain road to Jerusalem to the longest psalm about the glories of the words of the King of kings (Psalm 119), to five "Hallelujah" (Literally: Praise God!) psalms (Psalm 146-150), Book 5 leaves the reader / worshipper with little doubt that God is the center of life and the central joy of life as well.
Praise is transforming! For the people of Israel, humiliated and downcast over the conquest of their nation and their internment in a foreign land, these songs of worship sought to lift and focus them on the greatness of God's steadfast love. As these words sank deep into the DNA of these discouraged peoples, the strong encouragement to their return to the will and words of God as a lifestyle would be felt. A turn around – literally, turning back – to an intimate, real and passionate relationship with God would be the intended result of these praise songs.
As you read, be sure not to miss …
The call to seek God when in distress and to thank him when he delivers, as in Psalm 107.
The certainty of the coming of Messiah (the World-Wide Ruling King, a descendant of David), as in Psalm 110.
The futility of idols and the faithfulness of God, as expressed in Psalm 115.
The value and practicality of a life lived in harmony with the words of God as revealed in the Law (Genesis – Deuteronomy), as in Psalm 119.
The joy of entering into God's presence at the Temple by singing as you traveled up the mountains to Jerusalem as expressed in Psalms 120-134.
The mercy of God, which endures forever, as repeated after every line of the song in Psalm 136.
The unfathomable knowledge of humanity by God concerning our every movement, thought or work, as in Psalm 139.
The happiness of God which surrounds those who have been delivered by this all-powerful God, as in Psalm 144.
The praise of God through every means possible so that God's name and fame may be known by all, as in Psalm 150.
No matter the depths of despair and difficulty, this volume of praise songs causes us to understand: God is able and willing to deliver us from any and all of our most dire circumstances if we will but draw close to him and trust his steadfast love.
It is our hope that this background information helps a bit as you read on in the Bible.
© 2011 Dr. Matthew Lee Smith, All rights reserved.
For daily insights into the passage we are reading together each day, you can follow Dr. Smith on Twitter and on Facebook.
You can obtain more help from the FREE Bible reading schedule on our resource page. In His Image is a daily devotional that also follows our reading schedule and expresses the Biblical truth: "God Created You to Love You." You can find this resource on the side bar of our website.
======
Host a Reaching Your Community In Your Generation Seminar!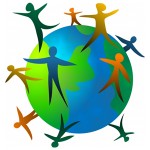 The world around us changes approximately every 18 months! Such change brings great challenges to our mission. Eagles In Leadership has designed a weekend to help you energize your congregation or organization to fulfill the Great Commission in your community. You can bring this weekend to your church or organization!
The weekend revolves around four key messages:
Help! My Community Is Changing!
What's Your Dream for Your Church? (And How Do You Reach It?)
Healthy Churches Grow!
Reaching Your Community In Your Generation! (It's All About the Mission!)