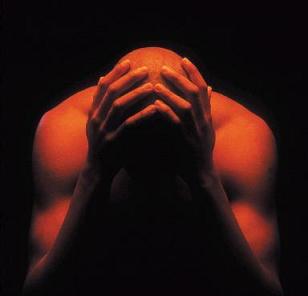 Artwork Credit: thespiritualcoach.com
Editor's Note: We continue our series of blogs for those who are reading the Bible with us cover-to-cover this year. Interspersed with our thoughts on our daily reading, we want to provide some tips about reading the Bible in general.
Psalms: Gritty Expressions of Agony and Woe! (Book 3)
We have said that Psalms are, in reality, the words to the praise and worship songs of the long ago nation of Israel. Imagine these lyrics as the power point slides or the song sheets handed out to those who come to sing praise to God each weekend.
As we move into the third volume or book of Psalms, we get into some deep and dark waters. The lives of the psalmists reflect troublesome and despairing times. Remembering that we are reading the lyrics to these worship songs, we are to feel the message in a way that allows us to relate and communicate with God from our soul and not just with our mind. We have said the following about this volume:
Book 3 – Psalms 73-89 take us into the dark recesses of real life and the injustice so many of God's people face on a daily basis. In these gritty expressions of agony and woe, men like Asaph and the sons of Korah reveal the pain and hope one must express when life grows grim and hopeless.
Reading these song lyrics reminds us …
The wicked appear to have everything going for them, until we step into the worship center and realize their eternal end as Psalm 73 encourages us to do.
Oppression happens to the righteous from the enemies of God and it often feels as if God has forgotten his people until we remember that our hope and help comes only from God, who is the Judge of all the earth, which is Asaph's contention in Psalms 74-75.
People who love God often have to live with the consequences of other's sin, just as Asaph explains in Psalm 78, feeling the failures of past generations in the present.
In those times of horrific distress, the pleas of God's people for restoration are often resisted by the simple need for repentance among the current generation who are following the ways of their predecessors, as Asaph outlines in Psalms 80-81.
Blessing comes from corporate worship, as the sons of Korah tell us in Psalm 84, which many may feel is unnecessary for they misunderstand that our faith is about the public expression of God's wonderful glory and grace, love and faithfulness.
Despondency is not a foreign emotion to the God-follower who finds themselves in a small minority of the population or in a struggling worship community that is laughed at and derided daily for "out-dated" beliefs, as Heman the Ezahite cries out about in Psalm 88.
Sorrowing over the blessings lost as described in God's Word and the present reality's hardships can take a deep toll on one's faith, which needs a fresh infusion of God's presence and response, grace and glory according to Ethan the Ezrahite in Psalm 89.
Slogging through the despair and distress of this volume of songs – these dirges of God's people – causes us to understand: Our failures today impact our children in multiplied ways we cannot begin to comprehend. Our legacy of faith will be found in the exponential fruit of our lives lived – either passionately with and for God or apathetically against him. Those who enjoy that fruit will be our children and grandchildren.
It is our hope that this background information helps a bit as you read on in the Bible.
For daily insights into the passage we are reading together each day, you can follow Dr. Smith on Twitter and on Facebook.
You can obtain more help from the FREE Bible reading schedule on our resource page. In His Image is a daily devotional that also follows our reading schedule and expresses the Biblical truth: "God Created You to Love You." You can find this resource on the side bar of our website.
======
Host a Reaching Your Community In Your Generation Seminar!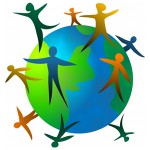 The world around us changes approximately every 18 months! Such change brings great challenges to our mission. Eagles In Leadership has designed a weekend to help you energize your congregation or organization to fulfill the Great Commission in your community. You can bring this weekend to your church or organization!
The weekend revolves around four key messages:
Help! My Community Is Changing!
What's Your Dream for Your Church? (And How Do You Reach It?)
Healthy Churches Grow!
Reaching Your Community In Your Generation! (It's All About the Mission!)