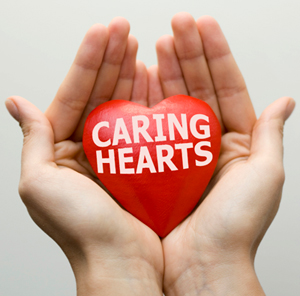 Photo Credit: lagrange.edu
Recently I have considering the question: "What drew 100s and 1000s of people to Jesus type of holiness?" It's a question from Alan and Deb Hirsch's book, Untamed! As I continue to think about the question, I have come to the following list of "evidences that  a person really cares for you." This is what I believe drew so many people to Jesus. Here's my list:
The other person thinks of you when you are not in contact.
The other person empathizes with you when you're in pain.
The other person comforts you when you're miserable.
The other person supports you when you're in need.
The other person confronts you when you're in error.
The other person defends you when you are attacked.
That's my list. I would love to hear yours!