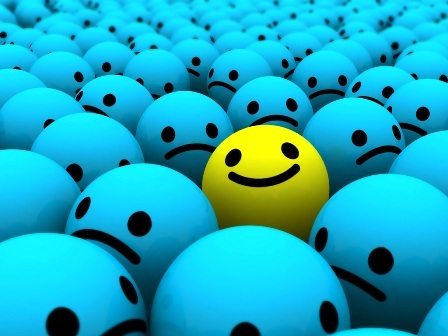 Photo Credit: danlew.com
In difficult times, many "Christians" display less than the fruit of the Spirit, especially the fruit of joy. Strain can do awful things to the child of God when they are living their daily lives at a distance from God.
However, when we are in close relationship with the Lord, the fruit of the Spirit flows through our soul. Time alone with God allows him to express and explain his care for us. Job discusses why we can have joy in the midst of tough times …
""Behold, happy is the man whom God corrects; Therefore do not despise the chastening of the Almighty. For He bruises, but He binds up; He wounds, but His hands make whole. He shall deliver you in six troubles, Yes, in seven no evil shall touch you. In famine He shall redeem you from death, And in war from the power of the sword. You shall be hidden from the scourge of the tongue, And you shall not be afraid of destruction when it comes. You shall laugh at destruction and famine, And you shall not be afraid of the beasts of the earth. " (Job 5:17–22, NKJV)
We can be happy in distressful times …
God loves us. In the midst of daily life God is an active participant in our lives. God longs for our lives to bring glory to him, to fulfill his purposes. Those purposes include living a life of joy (John 15.11).  As God corrects us, he longs for our lives to be lived in a pathway that will bring this about.
God's activities include wounding our hearts and bodies and sometimes shattering our plans and dreams. While this may seem harsh, God knows our stubbornness. (As do we, if we are honest.) In many of those times God uses stronger methods to get our attention. Note that though God intervenes in painful ways to return us to his life of love, he also remains with us until our hearts and souls are healed with happiness.
We can also be happy in distressful times …
While things may look bleak at the moment, you can trust that God will deliver you! In fact, despite your situation, Job reminds us that God has your situation covered. He speaks of how God's presence and power brings joy and happiness in many different difficulties: famine, war, the "scourge of the tongue," and in destruction.
While these are usually times of great negative emotions, Job tells us that we will "not be afraid" and even "laugh" when these seasons come!
Because of God's unending love, he not only works in our daily life – which we know by his correction – but God also rescues us in the midst of difficult times. Job not only knew this intellectually, he trusted God in the midst of his situation, waiting for God's rescue, which eventually came.
Just as Job knew God would rescue him, you can be sure God will rescue you!
<<<>>>
For daily insights into the passage we are reading together each day, you can follow Dr. Smith on Twitter and on Facebook.
You can obtain more help from the FREE Bible reading schedule on our resource page. In His Image is a daily devotional that also follows our reading schedule and expresses the Biblical truth: "God Created You to Love You." You can find this resource on the side bar of our website.
Join Dr. Smith in Bell Gardens, CA This Month!