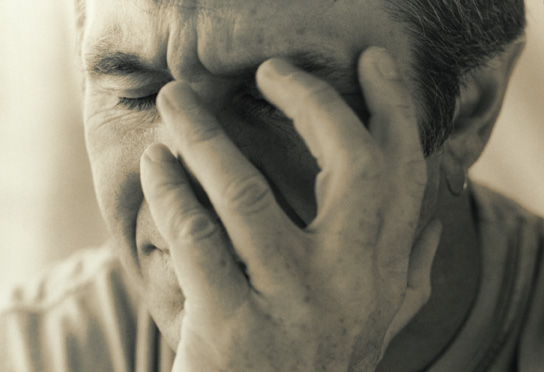 Photo Credit: babyloncounseling.com
I have been at the side of a loved one's coffin too many times for my age. In a period of three years our family buried my great-aunt, grandmother, an uncle and aunt through cancer, my grandfather and a cousin by suicide. Since I am a vocational pastor, I have done the services for my grandmother, father and mother. Needless to say, I am well acquainted with grief.
In Job 2, we discover the characteristics of a good friend in times of grief. Perhaps through this blog, you will find help for friends who are walking through the valley of the shadow of death.
"Now when Job's three friends heard of all this adversity that had come upon him, each one came from his own place—Eliphaz the Temanite, Bildad the Shuhite, and Zophar the Naamathite. For they had made an appointment together to come and mourn with him, and to comfort him.
And when they raised their eyes from afar, and did not recognize him, they lifted their voices and wept; and each one tore his robe and sprinkled dust on his head toward heaven. So they sat down with him on the ground seven days and seven nights, and no one spoke a word to him, for they saw that his grief was very great. " (Job 2:11–13, NKJV)
Good friends …
Stay in communication with their friends before death approaches – when Job's friends heard about his situation they came running!
Care for their friend when death visits – when Job's friends heard the news, they came to him. This is how we spell care: C-O-M-E.
Are considerate of their friend – notice that they "made an appointment to come." In other words, they didn't barge in on Job's grief.
Show compassion for their friend – they came to "mourn with him." Empathy is the best gift you can ever give someone in the darkness of grief.
Come to comfort their friend in the dark hours – again, they came "to comfort him." This is the prime purpose of the visit. You don't come to check off a duty, you come to give comfort. Your presence is about them, not you.
Show a connectedness when they arrive – Job's friends broke down in sorrow and despair at the condition of their friend. Unlike Hollywood's version of the bedside, people in pain are comforted when you ache with them, for it shows that you understand and love them.
Demonstrate their contrition for their friend – in this passage we see Job's friends tear their clothes and sprinkle dust on their heads – both are signs of sorrow, fasting and calling out to God for someone who is in a deep, catastrophic condition needing God's rescue.
Are committed to their friend, not a personal agenda – each of the friends saw the horrific condition of their friend and cleared their calendar for the coming week, so as to help Job. This reflects a true friend – do they have time for you when you are in your deepest need?
Are considerate of his or her friend's fragile condition – this is perhaps the greatest gift – NO ONE SPOKE! When I went to the bedside of a friend who's teenage daughter was dying, I had no words; so I said nothing. I just wept with the sorrow I felt. Years later that dear friend told all who would listen that my gift was the greatest she had as her daughter died. Rule of thumb: Say little of nothing – just give the gift of your presence.
Grief – we all experience it. In bigger webs of relationships we know it's cold hand more often. Our task, as lovers of God is to share that love. Being a genuine friend in grieving times is one of the greatest ways to show God's love!
That's my thoughts, I'd love to hear yours! Feel free to comment below.