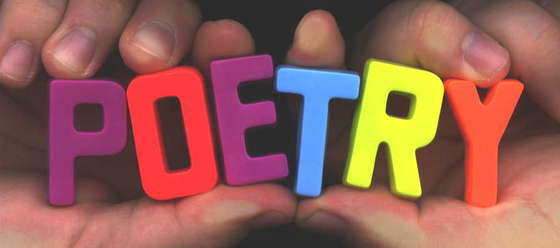 Photo Credit: instructables.com
Editor's Note: We continue our series of blogs for those who are reading the Bible with us cover-to-cover this year. Interspersed with our thoughts on our daily reading, we want to provide some tips about reading the Bible in general.
Route Number 3: Enjoying the Poetry of the Old Testament
On this route we will explore the imagination, hopes, and dreams of the major poets from Israel's history. Taken from all along the journey through the Old Testament, these works are assembled in five books. Israel's major poets work to express themselves, their relationships with God and man, their struggles and their triumphs. Truly this is the inspirational literature of the Bible.
We will look at:
The book of Job, and explore the question of why good people suffer.
The book of Psalms, and sing songs about the heart of God.
The book of Proverbs, and discover wise words to raise children by.
The book of Ecclesiastes, and understand the futility of a life lived for self.
The book of the Song of Solomon, and be warmed by a love song of marriage.
As we embark on our third major Old Testament route, we are reminded that we are working through the poetry of the people of God. These books are videos of every day life for Israel, taken from throughout the historical record, which we have just completed.
As you read these books, you will be touched by their grit and realism. You will experience emotions you may not have yet felt as you have read through the history. For sure, you will realize that these people that we read about lived a life comparable to ours in many ways.
In other words, these books show us that these are real people trying to answer real questions in a difficult and often hostile world. Sound familiar? If so, that's because God longs to show us through the pages of the Bible that our everyday conundrums can find solutions as we walk with those men and women in God's Word.
A classic example of this is found in the book of Job, where we are brought face-to-face with one of life's greatest questions: Why do good people suffer?
We will start through the book of Job tomorrow!
It is our hope that this background information helps a bit as you read on in the Bible.
For daily insights into the passage we are reading together each day, you can follow Dr. Smith on Twitter and on Facebook.
You can obtain more help from the FREE Bible reading schedule on our resource page. In His Image is a daily devotional that also follows our reading schedule and expresses the Biblical truth: "God Created You to Love You." You can find this resource on the side bar of our website.
Join Dr. Smith in Bell Gardens, CA This Month!