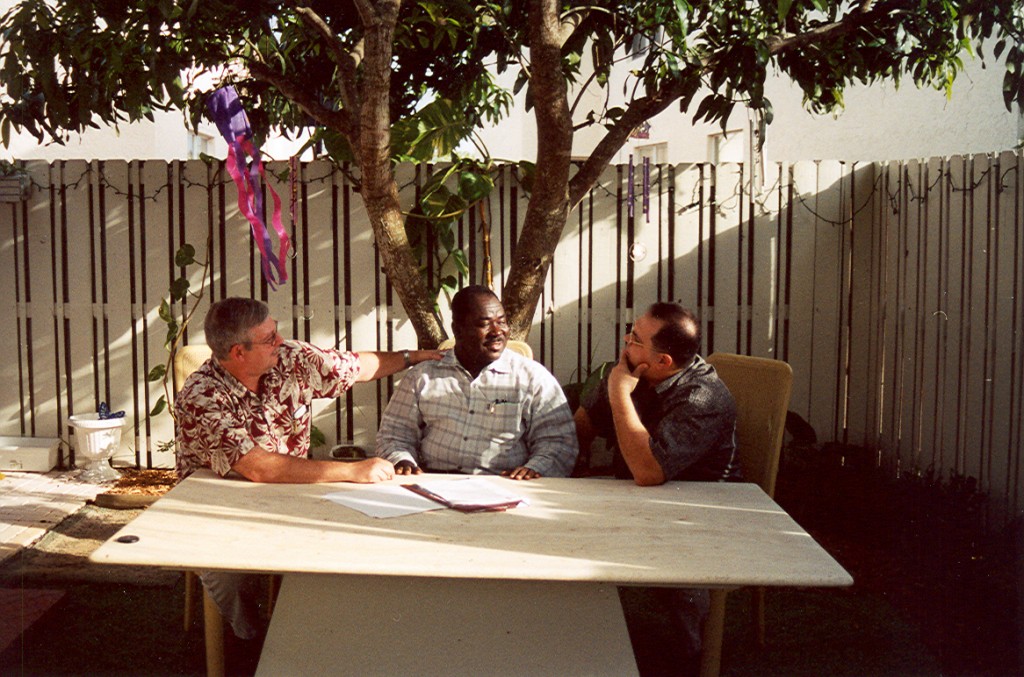 Pastors Matthew Smith, Jacques Francios and Rafael Maria
(3 Languages, 3 Cultures, 1 Church in South Florida)
We continue our two-part series today with more strategic lesson learned on the American "foreign field." As Melodee and I followed God's leading for our lives, we found ourselves in multi-ethnic, multi-cultural ministries in Florida and back in Los Angeles.
What We Learned in Jamaican / Haitian / Dominican South Florida
Melodee and I have also worked with Jamaicans, Haitians and Dominicans in the Miami area, implementing many of the concepts above with similar results. While we were there, we were able to triple the attendance and reach and baptize many men, women and teens. Among the strategies we added here were:
A focused missional component
We intentionally began to reach out into the community, doing prayer walks and inviting our neighbors (those within a 1 mile radius of the church campus) to worship on special days – Christmas, Easter, Mother's Day, etc.). These organized events encouraged the individuals in the congregation to be more intentional in their witness and brought many to faith in Christ.
At first, the church was renting to a Spanish-speaking Dominican congregation and a second Haitian Creole-speaking congregation. Since we were all of like beliefs, we began the process of uniting the three congregations into one church. The unity we had when we met for worship, prayer and celebration was catching the attention of the reporters at the Miami Herald and the Sun-Sentinel, South Florida's other major paper. This built excitement and great hope among the three language congregations.
What We Learned in Diverse Los Angeles County
We have also worked in a small church, where I was the intentional interim pastor in Los Angeles County. This church was predominantly Anglo upon our arrival. However, in a short time it became Hispanic, Black, Chinese, Japanese, Vietnamese, Thai and Estonian. One more key strategy was added in this congregation:
A visible multi-ethnic web presence
We wanted those who searched for a new ministry to see that we were like them racially. The pictures reflected the multi-cultural community we lived in. The posts were written in a "supra-cultural" tone, so that they appealed to all who read them. This built interest and was a successful magnet to draw seekers into the fellowship.
What We Learned Overall
As we continue to minister, we find the same principles work in every situation:
Love them unconditionally
Pray for them passionately
Accept them totally
Treat them as the equals they are
Befriend them by inviting them into our world
Live in their world (culture)
Love their world (culture) – easy to do when you start eating with them!
Become a part of their lives – their daily / weekly routine
Become a part of their families – their lives, events and loves
Those are the lessons God has showed us so far. What lessons has God taught you in cross-cultural ministry? Post them for all of us to see.