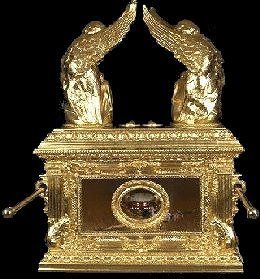 Photo Credit: bibleprobe.com
Editor's Note: We continue our series of blogs for those who are reading the Bible with us cover-to-cover this year. Interspersed with our thoughts on our daily reading, we want to provide some tips about reading the Bible in general.
1 Chronicles:
The Spiritual Life of David (about 40 years)
Remember that in this book we see the victories of King David. Missing are most of the failures we are more familiar with. Clearly the author intended for the reader to comprehend the cause-and-effect relationships between David's spiritual lifestyle and his successes. We are breaking the book into six sections. Let's look at section three today …
The Ark of God and David (1 Chronicles 13-17)
If there weren't tragedy involved in this section of the Bible, we could look at it with humor. David decides its time to bring the Ark of God's Presence into Jerusalem. So, using the methods of the Philistines who returned the captured Ark years before, David starts the process, only to have the Spirit of God attack and kill Uzziah for touching the Ark in an attempt to steady it from falling.
David fears God, stops the procession and places the Ark in the care of a man named Obed-Edom – whom God abundantly blesses as a result. David, longing for that blessing to be his, researches the proper way to transport the Ark and successfully brings it to Jerusalem.
When the Ark arrives, David sings a new song of celebration – which is taught to the people (we have the words of the song which allowed them to learn it). As a result of this move, God chooses to make a covenant promise with David and to His children forever. Don't miss these words of God to David as you read through this section:
"When your days are fulfilled to walk with your fathers, I will raise up your offspring after you, one of your own sons, and I will establish his kingdom. He shall build a house for me, and I will establish his throne forever. I will be to him a father, and he shall be to me a son. I will not take my steadfast love from him, as I took it from him who was before you, but I will confirm him in my house and in my kingdom forever, and his throne shall be established forever.' " In accordance with all these words, and in accordance with all this vision, Nathan spoke to David. " (1 Chronicles 17:11–15, ESV)
In this section we can see:
Following the methods of the Philistines yields a disaster for King David. (1 Chronicles 13)
Defeating the people of the Philistines yields a victory for King David. (1 Chronicles 14)
Following the commands of the Lord yields a celebration for King David. (1 Chronicles 15)
Establishing the worship of the Lord yields a blessing from King David. (1 Chronicles 16)
Desiring the Temple for the Lord yields a covenant for King David. (1 Chronicles 17)
There is a powerful lesson in this section of God's Word: Good intentions are not enough to gain God's blessings; we must also follow God's methods if we want His favor on our lives!
It is our hope that this background information helps a bit as you read on in the Bible.
For daily insights into the passage we are reading together each day, you can follow Dr. Smith on Twitter and on Facebook.
You can obtain more help from the FREE Bible reading schedule on our resource page. In His Image is a daily devotional that also follows our reading schedule and expresses the Biblical truth: "God Created You to Love You." You can find this resource on the side bar of our website.
Check out Dr. Smith's review of Larry Osborne's book, Sticky Teams!
Sticky Teams is a must read for pastors and church leaders who want their board, staff and church to function well in the long-term. Larry Osborne is a veteran pastor who has enjoyed a long-term pastoral relationship with North Coast Church in Northern San Diego County.
Sticky Teams aims to shore up the foundation of a healthy team, "because even the clearest vision, greatest innovations, and most stellar programs won't make much of an eternal difference if our ministry and leadership teams are mired in the deep weeds of disunity and conflicting agendas."
You can read the whole review here.