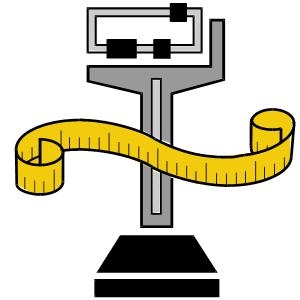 Clip Art Credit: lisastollmanrd.wordpress.com
What a shock – I am still in shock – today as I went to purchase new jeans! When I started the Daniel Plan on Jan 1, I was size 42 waist – Relaxed Cut (for fat people). I have given those pants away AND given away my size 40 pants, which I had in storage (previous photo posts on Facebook at The Daniel Plan). I have been in my size 38 jeans for a week or two and went to purchase some for an upcoming trip – and bought size 36 REGULAR cut! Praise God for the Daniel Plan!
On June 1st, 2010 I began a journey to lose 50 pounds in 50 weeks. I struggled throughout the summer, fall and into the holidays only losing 18 pounds – I was way behind in my weight loss and discouraged again over my inability to get off the excess weight.
Then my pastor, Rick Warren, shared his vision for the coming Decade of Destiny. The first major component of the coming decade was The Daniel Plan (Overview video). I was on board immediately.
While we have learned together as church, I have watched as the weigh has fallen off – to date I have lost close to 40 pounds in the first 4 months of the New Year! I am close to 60 pounds of weight loss since June 1st, 2010!
Among the amazing results of this new lifestyle (its not a diet) I have noticed:
Increased energy
Sleeping through the night (Had bouts of insomnia before)
Snoring stopped (Melodee, my wife, loves this one!)
No more use of antacids (used to pop these at night like candy)
Running half of my 4 mile daily exercise course now
Greater clarity of mind
New clothes (as mentioned above)
Mood swings have disappeared
Excited about God's dream for my life for this Decade of Destiny and beyond!
I highly recommend that you check out The Daniel Plan (Website link) – you can start any time. (You will hear a LOT about this next year! Why not get a jump on others and demonstrate your Eagle Leadership again?)