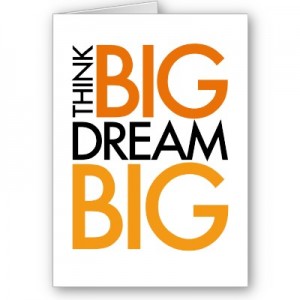 Artwork Credit: tohjoyo.wordpress.com

As some of you know, I am looking for a full-time position in ministry. Whether that is a senior pastor position, or a staff position in the area of discipleship, leadership and / or missional outreach, God will guide. As I pray and fast each week, in my time alone with God and in the daily activities of life, God has been focusing my heart on the dream He wants me to follow.
And so, since I have been dreaming, I thought I would share my heart. Perhaps it will stir your heart and soul as well. Since my God-given dream comes in four different spheres, I thought I would share them one at a time. Here's what I dream about …
When I dream about teaching, I dream about …
o   Young men and women who want to grow in their walk with Christ, enjoying the relationships that allow real and lasting life change happen.
o   Young adults who want to take responsibility of their world for Christ, equipping men and women for the ever-changing social, philosophical and spiritual discussions and connections needed to bring others to faith in Jesus Christ.
o   Leadership development, empowering people to rise to their God-given potential.
o   On purpose, focusing on the fact that today's choices yield great benefits tomorrow when done for Christ's glory.
o   With cutting-edge technology, connecting with and presenting to men and women in their world and environment.
o   Through the written word also, being prolific in communicating and writing and seeking to convey God's love in a personal and professional manner.
o   Conservative practical theology, believing the Bible is God's Word and the final rule of faith and practice.
What do you dream about? Would you like to share it with us? I would love to hear what God is doing in your heart and soul! Perhaps your dream will connect with someone else as you share it. (And of course, if you like my dream and it connects with your ministry, I am looking for a full time position.)
you can follow Dr. Smith on Twitter and on Facebook.
You Can Book Dr. Smith For Your Meeting or Event!
"Dr. Matthew Smith has a passion and love for God's Word and for God's people. He lives to equip God's church and He uses many of his God-given talents to galvanize, energize and equip the body of Christ. Dr. Smith not only has the brilliant mind but also a humble heart. The best sermon I heave heard him preach is the life he lives. He is a loving father, family leader and a leader in the faith community. I recommend him without hesitation."
By Daniel Mehrabian, researcher at Araratministries, (Greater Los Angeles Area)
Biblical leadership, passionate evangelism and discipleship, a missional heart and lifestyle, authentic personal relationship with God – Dr. Smith will come to your church or organization and speak on any of these areas. We have open dates in April, May and June and would love to talk with you about making your meeting, event or worship service a special time of growth, joy and inspiration. For more information, contact us at admin[at]EaglesInLeadership.org (of course, remove the [at] and replace it with @). We look forward to your email!