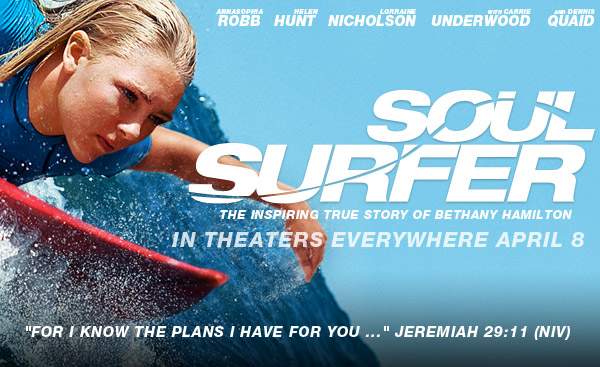 SOUL SURFER In Theaters Everywhere
April 8
SOUL SURFER is the inspiring true story of teen surfer Bethany Hamilton, who lost her arm in a shark attack and courageously overcame all odds to become a champion again, inspiring millions worldwide through the love of her family, her sheer determination, and her unwavering faith in Jesus Christ.
The film features an all-star cast, including AnnaSophia Robb and Helen Hunt, with Carrie Underwood in her film debut, and Dennis Quaid. SOUL SURFER arrives in theaters April 8 … get back on the board!
Learn more at SoulSurfertheMovie.com