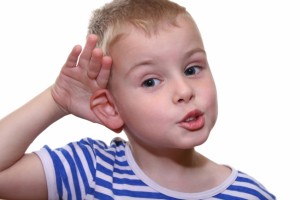 Editor's Note: We continue our series of blogs for those who are reading the Bible with us cover-to-cover this year. Interspersed with our thoughts on our daily reading, we want to provide some tips about reading the Bible in general. Today we want to explore …
Listening to the Promises to the Future Leader
(Deuteronomy 27-34)
As we open the third part of the book of Deuteronomy, we see how fresh hope was established. The old, rebellious generation is dead and gone. Now, with new blood and a new people, God is able to accomplish what He desired to do forty years before. Watch for these themes as you travel to the end of this great book of renewed hope!
God's Covenant is explained to the next generation of Israel. (27-28)
God's Covenant is entered into by the next generation of Israel. (29-30)
God's Covenant Leader (Joshua) is enlisted for the next generation of Israel. (31-34)
And that concludes our journey through Deuteronomy and all of Route Number 1! At this point, we have traveled almost 2,400 years! We started with two people in the Garden of Eden, Adam and Eve, and now have a multitude of nations in the greater Eastern world.
As we close this route out, we are about to embark on our second route through the Old Testament. In Route No. 2: Taking a Walk Through The History of Israel, we will explore approximately 1,000 more years. We will see a cycle in our next route between victory and defeat, and learn the lessons of a dozen lifetimes!
It is our hope that this background information helps a bit as you read on in the Bible. We will continue this series with our next installment on Thursday when we talk about "When Fear Grips Your Mission's Viability."
For daily insights into the passage we are reading together each day, you can follow Dr. Smith on Twitter and on Facebook.
You can obtain more help from the FREE Bible reading schedule on our resource page. In His Image is a daily devotional that also follows our reading schedule and expresses the Biblical truth: "God Created You to Love You." You can find this resource on the side bar of our website.
For Our Los Angeles County Friends!
Dr. Matthew Smith will be speaking this coming Sunday, March 13th in Long Beach and would like to invite you to attend. He will be speaking on the subject, "Falling in Love with Jesus!" There is no fee for this event and all are welcome. Here are the details:
March 13 – 10:45 am Worship Speaker @ University Baptist Church, 3434 Chatwin Avenue, Long Beach, CA 90808 – (562) 425-0912
Hope to see you there!