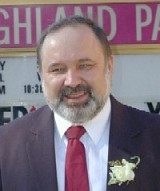 We are excited to welcome Ed Vasicek to the Transformed podcast today. Today we are talking about his new book, The Midrash Key, a book that traces Jesus' Teachings Back to Their Old Testament Jewish Roots!
Ed received his B.A. from Moody Bible Institute in 1979. He has served as Pastor of Highland Park Church in Kokomo, IN, since 1983, and occasionally speaks at the Messianic Jewish Congregation Ahavot Yeshua in Indianapolis. Ed has published over 500 columns for the "Opinion Page" of the Kokomo Tribune, has been quoted on the front page of USA Today, and has published numerous articles in Pulpit Helps magazine and other journals and theological websites.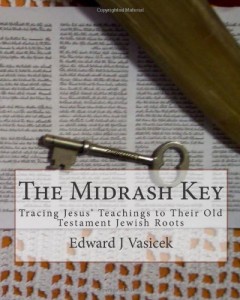 Ed's book, "The Midrash Key", is based on the premise that many of Jesus' words are excerpts from sermons he preached based upon Old Testament texts. He used an ancient style of Jewish preaching called "Midrash." By locating the "mother texts" Jesus used in the Old Testament — and then factoring in the Jewish debates of the day (as seen in the Talmud, for example) — we can increase the CONTEXT of Jesus' words and fine-tune our understanding. "The Midrash Key" does so reverently (from an evangelical perspective). Understand Jesus like never before!
Matt heartily recommends The Midrash Key, and hopes that you will purchase a copy of Ed's book. You may do so here.
You can purchase The Teachers Guide to The Midrash Key here.
You can learn more about The Midrash Key here.
You can learn more about Ed's ministry here.