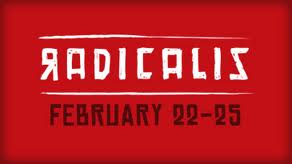 Eagles In Leadership strongly encourages you to attend Radicalis! Dr. Matthew Lee Smith will be there, and he hopes you will be too!
Rick Warren invites you and your team to join the Radicalis Generation, February 22-25, 2011
Rick Warren along with Matt Carter, Steven Furtick, David Gibbons, Shawn Lovejoy, and Pete Wilson will be speaking in the main plenary sessions. There will also be great worship experiences featuring some of the best talent in Christian music. Radicalis promises incredible experiences that will encourage radical fellowship, radical growth, and radical surrender to God. Join Pastor Rick and the plenary speakers as they focus on church planting. Bring your entire team!

15 Conferences! 3,000 pastors and leaders! 4 days! Say yes to God and attend.
You
can register and learn more about the conference
here!