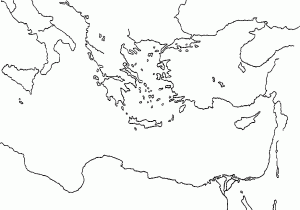 Editor's Note: We continue our series of blogs for those who are reading the Bible with us cover-to-cover this year. Interspersed with our thoughts on our daily reading, we want to provide some tips about reading the Bible in general. Today we want to continue exploring …
… the eight key factors that can make our journey through the Bible much easier. Our journey will become easier when we consider:
Our Maps
Every good guide to the islands of Hawaii has excellent maps. Having detailed maps makes our journeys so much more enjoyable. Your Travel Guide to the Bible is no different. At the beginning of Part 2: Unlocking the Mysteries of the Bible, and at the Beginning of Part 3: Proclaiming the Good News In The New Testament, we have designed a simple "road map" that will guide you through the maze of people and books in that part of your Bible.
You will find that as you use these maps on your journey, they are simple to understand and easy to use. We will also recommend specific tools that you can purchase that will make that portion of your journey more interesting and beneficial when you do begin to travel!
Our Research
Even though our trip to Hawaii was a celebration of our marriage, and was planned to be a leisurely honeymoon atmosphere, we still wanted to explore the islands! Therefore, we need to discover what is available in our areas of interest. As I mentioned before, I am a World War II hobbyist, therefore I wanted to see Pearl Harbor. In the best travel guides to Hawaii, we found descriptions to places of interest and contact information for that place; i.e., mailing addresses, phone numbers, websites, email addresses. All of these are provided in an excellent guide so that you can explore the islands before your explore the islands!
These blogs were designed to be read before your travel through your Bible – as well as being used as a companion when you travel through the Bible. As such, we will provide you with information and resources in differing areas of interest along the way. Knowing before you travel helps you see more of the not-so-well-known but more-personally-interesting items our journey has to offer.
It is our hope that this background information helps a bit as you read on in the Bible. We will continue this series with our next installment: "How Can I Make the Journey Easier? (Part 4)" on Sunday.
For daily insights into the passage we are reading together each day, you can follow Dr. Smith on Twitter and on Facebook .
You can obtain more help from the FREE Bible reading schedule on our resource page. In His Image is a daily devotional that also follows our reading schedule and expresses the Biblical truth: "God Created You to Love You." You can find this resource on the side bar of our website.