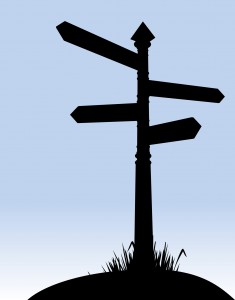 Editor's Note: We continue our series of blogs for those who are reading the Bible with us cover-to-cover this year. Interspersed with our thoughts on our daily reading, we want to provide some tips about reading the Bible in general. Today we want to acknowledge …
The Difficulty of Firsthand Directions
One of the sections of our travel guide to Hawaii fascinated me.  It was the section explaining how Hawaiians give directions.  They don't use the terms north, south, east or west. Instead they have invented words that mean these things, but are meaningless to those who do not live on the island.
Often in our journey through the Bible we will come across many different kinds of problems in understanding what the locals mean.
·       Their directions may use terms we do not understand.
·       Their answers may include names or locations we can no longer find.
·       Their retelling of an event may fail to include details we find essential to our understanding.
·       Their phrases may be meaningless to us, because of the culture or everyday common knowledge from when the phrase was used. Unfortunately for us, that "common knowledge" has been lost over time.
Do not fear. That is what these blogs will help you with. They will explain the important directional information, or show you where to get more help if you are interested in deeper study.
It is our hope that this background information helps a bit as you read on in the Bible. We will continue this series with our next installment: "The Book of Genesis Review" on Friday.
You can obtain more help from the FREE Bible reading schedule on our resource page. In His Image is a daily devotional that also follows our reading schedule and expresses the Biblical truth: "God Created You to Love You." You can find this resource on the side bar of our website.