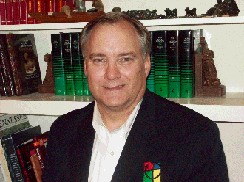 Today we welcome Dr. Tom Cocklereece who serves as pastor of Shady Grove Baptist Church in Marietta, GA and as CEO of RENOVA Coaching and Consulting LLC providing values-based transformational ministry, leadership, executive, marriage, and life coaching.
Tom is a leadership and church organizational development specialist having served as pastor of three churches in 20 years as well as in various leadership positions. His doctorate focused on church health and doctrinal integrity, developing a tool for measuring the doctrinal health of churches.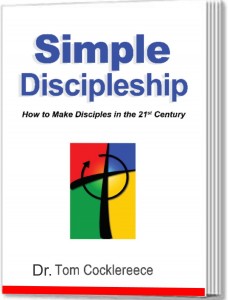 He is the creator of Simple Discipleship and author of Simple Discipleship: A Process for Making Disciples published by Church Smart Resources in 2009. Tom works with churches to implement this new paradigm for disciple-making churches.
You can learn more about Tom and his ministry here.
You can purchase Simple Discipleship here.