by Dr. Matthew Lee Smith
Executive Director of EaglesInLeadership.org
Author of "Growing Missional Leaders"
"But the fruit of the Spirit is love, joy, peace, patience, kindness, goodness, faithfulness, gentleness, self-control; against such things there is no law. And those who belong to Christ Jesus have crucified the flesh with its passions and desires. " (Galatians 5:22–24, ESV)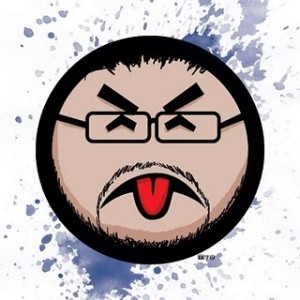 Maybe you have experienced that phenomenal situation where you meet a 'mature saint' of God, one who has been a Christ follower for decades, who displays the fruit of the Spirit.
A question: Is this your normal experience?
A second question: If you are a 'maturing saint' is this your normal demeanor?
I confess that older 'crabby Christ-followers' have driven me crazy for years. Yet, as I grow older, I notice there is some of this 'toxic tantrum' creeping into my life. Like the London fog, grumpiness seems to be a temptation of those of us who walk with Jesus in our 'second half' of life.
What should we be exemplifying?
Our worship should be deeper – Decades of walking with God should create a deeper, passionate love for Him. Watching King David unashamedly dance before the Lord in his 'holy BVDs' to express his heartfelt devotion reminds me I need to 'let loose' in praise more often, despite what others might think.
Our fellowship should be sweeter – Since we are more patient in our being, we should be able to get along with others – or as they say to little kids: "play nice together." In fact, since we have 'been around the block a few times' we should understand what it means sacrifice our preferences for others.
Our discipleship should get stronger – By the time we get to middle age with Christ, shouldn't we be discipling younger men or women (depending on our gender)? Are not we the bench from which the pastoral team can depend on to raise up the next generation from?
Our ministry should grow broader ­– As time passes my rights are erased by the work of the Spirit within me and my sacrifices multiply. By mid-life with Christ touching the wounds and lifting the burdens of others should be more important because we treasure their worth.
Our sense of mission intensifies – Perhaps the 'mid-life crisis' we hear so much about is actually a built-in warning device by God reminding us that our time is short. That desire to do something significant can be fulfilled in this life by reaching others with the message of God's love.
Our leadership shadow lengthens – As we walk with Christ, the people who follow us see our leadership. Decades of a life lived for Jesus allows us to see those we have poured our lives into … working and serving Christ, just as we have demonstrated before and with them.
Our stewardship extends – Investing in God's people and the ministries they do for Christ yields eternal benefits. It also creates networks of people who we can call upon to come to our aid in our next project.
Ultimately, this is the life fruit of the Spirit's work in us. When one looks to their next decade of ministry as a 'mature saint' it is our attitude of love, joy, peace, patience, kindness, goodness, faithfulness, gentleness and self-control that will bring even greater rewards.
Are you ready to exemplify Christ in the coming decade?