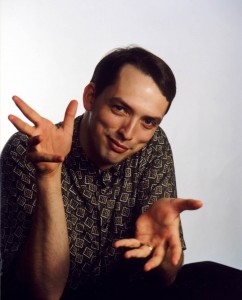 Mike Powers caught up with Daren Streblow exclusively for Eagles In Leadership this past week as they talked about Daren's ministry, life and Christmas.
Daren Streblow appeals to wide audiences and has been described many ways: clean comedian, Christian comedian, corporate comedian, business comedian, college comedian, church comedian, youth group comedian, club comedian, school-assembly comedian, outreach comedian, and cruise ship comedian.
However, one description says it all – hilarious. If you are looking to book a comedian that appeals to a wide range of audiences, or you are just searching for some good clean fun, you need go no further than DarenStreblow.com!