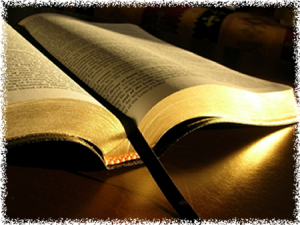 (Growing Closer to God by Listening to Him Through His Word!)
In 1993 I was challenged by God to read his word, the Bible, cover-to-cover. I quickly wrote a reading schedule and found that by reading about 3 chapters a day, this was 'doable!'
So, off I went, not knowing what to expect. What happened was … God showed up! BIG TIME! I am still amazed that I had been a Christ-follower for two decades and no one had told me to, 'Just read it!"
Over the years I have enjoyed an intimate, spiritual walk with God, enjoying hundreds of answers to prayer every quarter, and hundreds of new insights monthly from God's Word. I have now read it cover-to-cover some 28 times since God's challenge to me in 1993.
One of the greatest joys for me was to experience the truth of these verses:
"but let him who boasts boast in this, that he understands and knows me, that I am the Lord who practices steadfast love, justice, and righteousness in the earth. For in these things I delight, declares the Lord." " (Jeremiah 9:24, ESV)
That's my desire for you; that you would be able to say, "I understand and know God." Is that something you are interested in?
It is my habit to label and file each insight topically for future retrieval for personal growth, training and messages. Currently I have some 20,000 plus topical observations from the Bible that are a direct result of God's intimate work during my devotional time.
Why Am I Telling You All This?
I would like to invite you on a journey through the Bible in 2011. In fact, I believe you will "Hear from Heaven in 2011" if you will walk with me through this process.
All along the way I will provide help and insight and ask you to share what you are learning as well. We will encourage one another as we read.
In fact, I am dedicating this blog to this journey this year. Throughout each week I will post something short to read and, hopefully it will help you as you read.
Are you willing to join me?
If so, would you just post a quick comment telling me you are going to travel with me through the Bible in 2011?
I will start talking about how to read the Bible so that you can, "Hear from Heaven in 2011" this week!