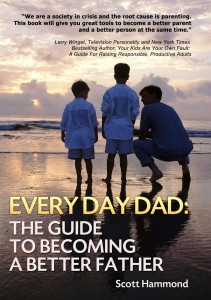 Eagles In Leadership caught up with Scott Hammond recently and talked about his book, Every Day Dad: The Guide to Becoming a Better Father.
Hammond mentors fathers on how to attain their personal best in parenting while creating a legacy of love and support with their families.
Filled with real life stories and personal anecdotes, Hammond's Every Day Dad seeks to offer hundreds of quick relief, motivational tips to inspire change and growth to make fathering a more positive experience.
Addressing all the challenges and stresses of parenthood, Hammond uses his business consulting acumen to teach readers skills to better connect with family,
friends and oneself.
Hammond lays out steps to help dads transform good intentions into positive actions. Besides learning how to listen more effectively, he shows fathers how to manage their time and resources to ensure that kids get the bonding they need. Designed to be hands-on and easy to use, Every Day Dad treats fathering as an applied science, which can be learned.
Says Jim Tunney, author, educator and former NFL referee, "Now comes along Scott Hammond's book with lessons that, with effort (yes, it requires EFFORT) puts fatherhood in excellent perspective for your success."
Every Day Dad: The Guide to Becoming a Better Father is available for sale online at Amazon.com and at Borders Books in Eureka, and other channels.
About the Author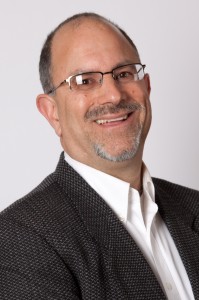 Scott Hammond is professional speaker and the father of nine children.
Recognized as a parenting expert, he is the creator of Becomeabetterfather.com. After earning his bachelor of art's degree in recreation administration and liberal arts at Humboldt State University, he worked in radio, newspaper and advertising sales for over 28 years. He is a
graduate of Pro-Track, the National Speakers Association of Northern California's professional speaking school.
You can learn more about Scott and Every Day Dad here!
For more information on how to become a better dad, look here!