Churches committed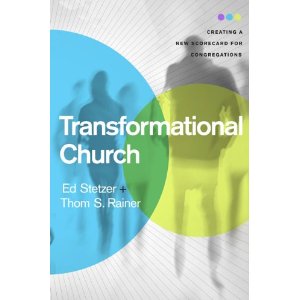 to following Christ's example want this world changed for the sake of eternity. While the supernatural piece of making that happen goes without saying, how does a body of believers do its part to be in that "sweet spot" where true spiritual transformation occurs?
In Transformational Church, best-selling research authors Ed Stetzer and Thom S. Rainer survey fifty thousand churches—then narrow the scope down to five hundred congregations—for a qualitative answer. Their book, the most comprehensive study of the modern American church to date, contains a wealth of indispensable new data, nuanced insights, and how-to guidance, all centered on this key finding:
"Transformational churches make disciples whose lives are being transformed by the gospel, so that people engage the culture around them for its ultimate transformation. Deeply committed to the essential foundations of discipleship (worship, community, and mission), transformational churches practice their faith and make disciples through vibrant leadership, prayerful dependence upon God, and relational intentionality. And they do so paying mind to their unique context and with a missionary mindset."
About the book …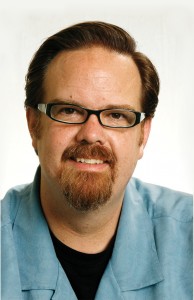 Dr. Smith says, "YOU SHOULD BUY SEVERAL COPIES OF THIS BOOK! I have read at least 100 books on the church in my ministry years. It is not a stretch to say that this book is biblical, practical and well researched. The weaving of the seven traits of transformational churches is well balanced by stories and explanations, without providing programs and 'reproducible templates' by which the cultural nuances would be lost in their reproduction. This is an excellent book and a powerful read for those who are serious about the church in the coming decade or more. Thank you for beginning the discussion and reviving hope for the church. I look forward to more on this!
"Transformational Church should be the first book you read this year if church health and growth are your priorities. Ed Stetzer and Thom Rainer have written one of the most researched, biblical, practical and hopeful books on the church in years!"
~ Matthew Smith, founder and director of Eagles In Leadership
You can order your copy of Transformational Church here.
About the Authors …
Ed Stetzer is director of LifeWay Research and missiologist in residence at LifeWay Christian Resources in Nashville, Tennessee. He holds two masters, two doctoral degrees, and has written dozens of articles and acclaimed books including Planting Missional Churches, Breaking the Missional Code, Comeback Churches, and Lost and Found. Ed and his wife have three daughters.
Thom S. Rainer is president and CEO of LifeWay Christian Resources, one of the largest Christian resource companies worldwide, and the best-selling coauthor of Simple Church, Essential Church, and Simple Life. Rainer and his wife, Nellie Jo, have three grown sons and live in Nashville, Tennessee.