by Dr. Matthew Lee Smith, PhD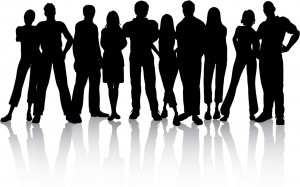 If you know me at all, you know that I am a Star Trek fan – all genres. One of the most important lessons I learned in leadership came in an episode of Star Trek: The Next Generation. When asked how he came upon the amazing engineer, Geordi LaForge, Captain Jean Luc Picard explained that he had mentioned that a piece of equipment didn't seem to function correctly to him. He concluded the story by saying, "The next day I found out that he stayed up all night and rebuilt it." That's when I knew I wanted him aboard my ship."
I am often asked what the secret is to developing leaders. The simple answer is, "Work with those who have an appetite to excel." If you desire to transform your 'third stringers' into first string leaders, consider these simple guides to leadership development.
Preach to all. God has given us a ministry to bring His truths to all humanity. Bring the whole of the pleasures and riches of God's wealth from His Word to the congregation God has brought to your care.
Teach the faithful. As you provide the meals from God's Word, you will notice some want more. You will know of their desire by the consistent attendance and interest. Provide them with a bit more, 'a cut above,' in the materials you teach. They will be appreciated.
Disciple the hungry. These are the ones who repeatedly ask questions during studies and follow up your thoughts with their own studies. They will come back with thoughts and questions from what they have found – all so they can deepen their walk with God.
Train the leaders. A huge difference has just taken place – a line has been crossed that helps you discover God's 'cream' of the crop. Leaders gather followers – you can find them by looking for their 'entourage.' Leaders bring followers to the studies and then encourage them by gathering their 'flock' for further discipleship and mentoring.
Mentor the called. Across your field of service God is calling some to higher and deeper commitment to His service. While these may be dads and accountants, moms and managers, God wants them to be more. They, despite hectic schedules, are the ones feeling the call of God on their lives – marked by a burden to serve and care for some segment of their community. These are the ones you pour your life into.
Leadership development is all about appetite. As Howard Hendricks once told a group of men I was in the process of mentoring, "Never do for someone else what they can do for themselves." Appetite will drive people to do more if you will just lead and feed them. Oh yes, and to no one's surprise, Geordi quickly became chief engineer of the Enterprise.