by Dr. Matthew Lee Smith, PhD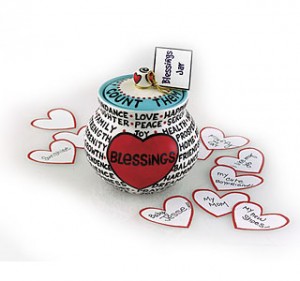 "Because he has set his love upon Me, therefore I will deliver him; I will set him on high, because he has known My name. He shall call upon Me, and I will answer him; I will be with him in trouble; I will deliver him and honor him. With long life I will satisfy him, And show him My salvation." Psalms 91:14-16 (NKJV)

As I begin the Moody Bible Institute Pastors Conference this week in Chicago, I am reminded of all of God's amazing blessings over my life. God has given me so much: My amazing wife, Melodee, 'the joy of my eyes,' who has been my faithful partner for almost 31 years (this June 9th). There are two loving daughters, two beautiful grand-daughters and so many family and friends. And then, to add to these, he has placed Melodee and I in full-time vocational ministry.
I am sure you have many of the same type of blessings from our incredibly loving God. When we think about all of these, we are overwhelmed with joy. Then, as we read His Word, we are reminded by Moses (one who personally knew what he was talking about) of seven more blessings from God's heart.
He will deliver me. When we are frustrated and trapped, God is with us to show us the way of escape. How many times have you been stuck, with no one to help, only to close the door and cry out to God? And then, miraculously, God makes a way where there is no way! He will deliver you!
He will set me on high. Sometimes it seems our troubles come from all sides. Life appears to be filled with terror-ists who want to destroy our hopes and crush our dreams. In those dark hours, when we lie away at night fear-filled and tearful, God promises to 'make us inaccessible' to those who would rip our lives apart. He, too, will 'set you on high,' far from the reach of the enemies of your life.
He will call me. Just when you think you are all alone in the midst of your tribulations, God reaches out and calls you by name! He longs to tell you His plan and assure you that He has not forgotten you or abandoned you. He will 'call you,' most likely when you least expect it and most need it!
He will be with me in trouble. As the world crashes in on us, whether by recession or somone's obsession to injure us, God will be with you, alongside you. You are not alone. God knows your pain and walks with you 'through the valley of the shadow of death' so you can 'fear no evil.' He will 'be with you' in your troubles.
He will honor me. Despite the wretched machinations of life, your faithfulness to him will not go unnoticed. God will reward you and do so publicly. You can be assured that God is more interested in your character than your comfort because when He is done, YOU are His trophy of grace – to place on display for all to see. He will honor you!
He will satisfy me with a long life. When our troubles stretch on and our hope is depleted, many lose interest in life completely. Who would want to go on when the pain won't stop? It is at this moment, as we lay before Him in tears, that God begins to turn things around, reminding us of our spiritual family – our spiritual and emotional support group. In their care and love, comfort and compassion, God begins to renew and refresh our lives, filling us with fresh hope and direction. He will 'satisfy you with a long life,' both here on earth and into eternity.
He will show me his salvation. While many of us would first read this as eternal life, contemporaries of Moses would have thought of God's amazing deliverance from their slavery in Egypt. Such rescue is a path that first requires enough faith to obey God when He calls. Then, when God acts, we must choose to follow Him out of our problems. You can be sure that God 'will show you his salvation' as you trust Him and follow Him.
In order to 'soar with the eagles' this week, let me suggest that you reflect upon and rejoice in God's wonderful blessings! I know I will.