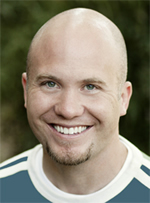 Dr. Matthew Lee Smith interviews Eric Michael Bryant who serves as an elder, speaker, and navigator overseeing the leadership team at Mosaic in Los Angeles. This interview explores what makes this church, which is 70-75% are single, average age is 28 years of age, made up of hundreds of people in seven locations, six in the greater Los Angeles area. Discover the transferable concepts that Mosaic uses to reach this younger generation. Listen to this interview for your opportunity to win a free gift courtesy of Eric!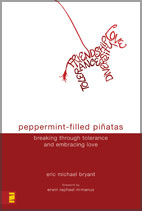 Starting as a volunteer in the parking lot at Mosaic, Eric later worked with students and then helped catalyze new venues across Los Angeles. He also teaches at the Southern California campus of Golden Gate Seminary and is working on his Doctorate of Ministry with Bethel Seminary. A sought-after speaker, Eric is one of the co-authors of The Uprising Experience, a workbook developed for Promise Keepers based on Erwin McManus' book Uprising: A Revolution of the Soul, and has written several articles for Group and Relevant Leader magazines. His book, Peppermint-Filled Piñatas: Breaking Through Tolerance and Embracing Love, was published with Zondervan in June 2007. Eric lives with his wife, Debbie, and two children, Caleb and Trevi in the middle of Los Angeles County.
You can check out more about Eric at these great sites …
http://www.Mosaic.org
http://ericbryant.org
If you missed our first interview with Eric where he talks about his book, Peppermint-Filled Pinatas, click here.