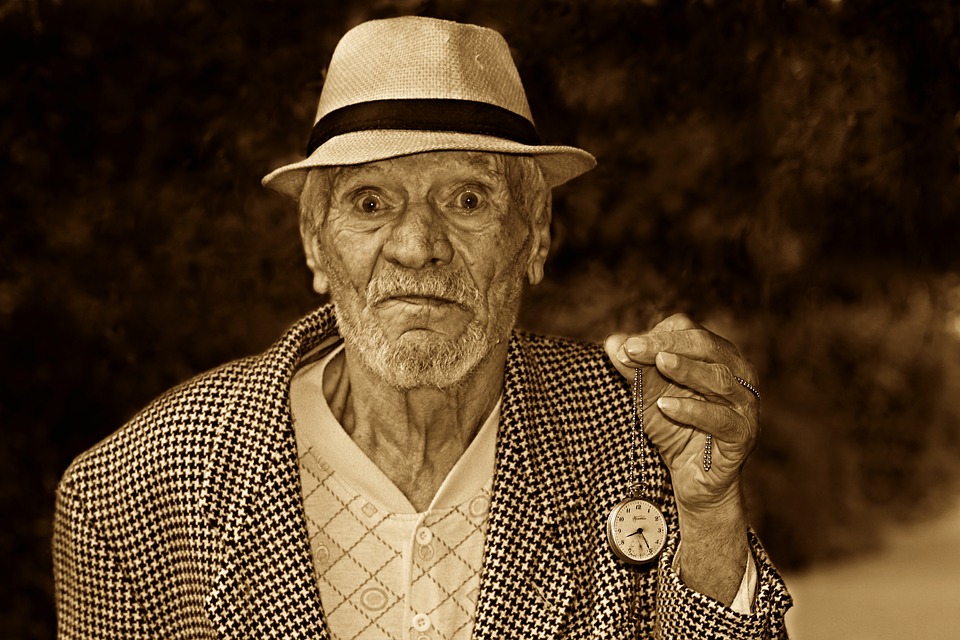 "So Abram went, as the Lord had told him, and Lot went with him. Abram was seventy-five years old when he departed from Haran. And Abram took Sarai his wife, and Lot his brother's son, and all their possessions that they had gathered, and the people that they had acquired in Haran, and they set out to go to the land of Canaan." (Genesis 12:4–5, ESV)
Abram was seventy-five years old when he departed from Haran. Some people love to use their age as an excuse out of the will of God for their lives. We hear it all the time. ""I've put in my time, let the young people do it!" Such an attitude permeates the hearts of many men and women who, instead of finishing well are finishing poorly.
Laziness is a character trait that being older cannot erase. God calls whom He will, when He will, for what He wills. He has little respect for the easy chair recliner and the person who is more interested in selfishness that service.
So, Abram at 75 and Sarai at 65 pack up everything and everyone and trudge out of Haran headed to only God knows where. While this must have led to many interesting discussions throughout the household, when we stop for a moment we realize we should be able to relate. After all, aren't we on a journey of faith as well? Or are we?
God has called each one of us to "walk by faith, not by sight." (2 Corinthians 5:7, ESV) And, therein may lay the problem today. If we haven't lived a life of faith for decades, it would be near impossible to do so at an old age, wouldn't it? I mean, we are probably familiar with the old cliché, "You can't teach an old dog new tricks."
Abram shows us that the life of faith must be something we embrace daily. We must choose to do what God had declared – now. There are no tomorrows when it comes to the commands of today. God looks for those who obey. And to those who obey God gives abundant life … albeit in the midst of an incredible adventure as well.
As you think through these thoughts today, let me press you to ask the hard question right now. "Am I actually walking by faith or am I clearly walking by sight?" Do you choose to step out and trust the One who knows the future or do you play it safe? Trusting God means risk!
Turn-Around Tuesdays are designed to bring hope and help, insight and encouragement to those of us who are simply overwhelmed by the flood of problems life throws at us. No one is immune to trials and troubles, but God has a way of lifting us from life's torrents. Each short thought is written by Dr. Matthew Lee Smith, Executive Director of Eagles In Leadership, and comes from his life-journey with the God who never leaves us or forsakes us. He welcomes your comments below.