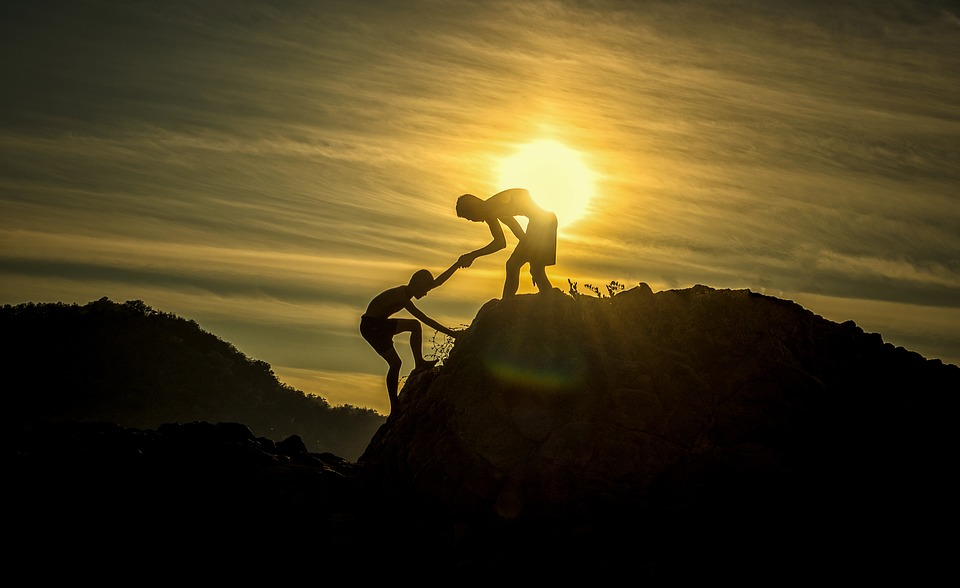 "And Abraham went early in the morning to the place where he had stood before the Lord. And he looked down toward Sodom and Gomorrah and toward all the land of the valley, and he looked and, behold, the smoke of the land went up like the smoke of a furnace. So it was that, when God destroyed the cities of the valley, God remembered Abraham and sent Lot out of the midst of the overthrow when he overthrew the cities in which Lot had lived." (Genesis 19:27–29, ESV)
God remembered Abraham and sent Lot out of the midst of the overthrow when he overthrew the cities in which Lot had lived. Have you ever wondered why God intervened in your life at that critical moment, the one where everything should have gone wrong? Yeah, so have I. And then I read this passage.
 It's pretty obvious, even to the casual reader, that God rescued Lot because of Abraham's trust in Him and not because of Lot's faith. After all, Lot's faith was virtually non-existent compared to Uncle Abraham. And yet, when the morning came, Lot was alive because God has a huge respect for Abraham.
But pull back for a moment. In a time long before cell phones, instant messaging and television news services, Abraham didn't know Lot was alive. All he could do was wonder. He knew that his aggressive negotiations were for nothing. While Abraham was banking on the faith of Lot to bring some people to God, he now realized again that Lot was more interested in himself than others.
As the smoke rose over the valley, all Abe could do was ponder and pray. He knew God was merciful. Now he had to depend on that fact. And across the burning plains, Lot was alive, thanks to the deep, close personal relationship Abraham had with God by faith.
While many teach that God looks at all people the same, the Bible doesn't entertain such a fantasy when it comes to faith. Either we have it or we don't. And what we have can be greater or less, depending on whether we are in the Word of God or not (See Romans 10:17).
Greater faith moves God's heart and hand to do amazing things, despite the lethargy of a family whose faith is weak and feeble. Today I encourage you to deepen your trust of God by obeying Him immediately and completely. Abraham did and rescued Lot by faith!
Faith Filled Fridays hope to boost your trust in God and accelerate your daring and courage in everyday life. Dr. Matthew Lee Smith, Executive Director of Eagles In Leadership, writes each encouragement out of a heart that has known both great joy and great loss – his wife of 38 years, 5 months and 2 days was promoted to Heaven on November 11, 2017. Through every experience, God has proven Himself more than faithful and trustworthy. He welcomes your comments below.