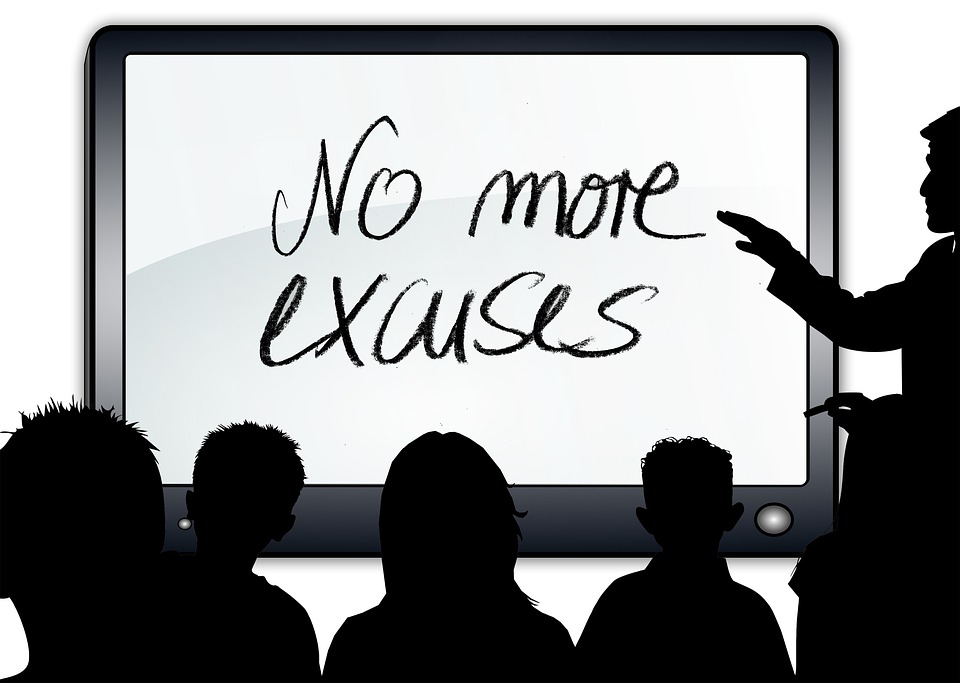 "Now the Lord said to Abram, "Go from your country and your kindred and your father's house to the land that I will show you. And I will make of you a great nation, and I will bless you and make your name great, so that you will be a blessing. I will bless those who bless you, and him who dishonors you I will curse, and in you all the families of the earth shall be blessed." So Abram went, as the Lord had told him, and Lot went with him. Abram was seventy-five years old when he departed from Haran." (Genesis 12:1–4, ESV)
So Abram went … Abram was seventy-five years. Excuses are simply lies we tell ourselves. We hear them every day. We tell them more often than we like to admit. We use them to excuse ourselves from something that would make us uncomfortable or take too much out of us. While we may want the benefits, we have to admit that we don't want to pay the price. But, to be honest, excuses cripple us. They shorten the zest in life and short-circuit the blessings life has to offer.
Abram had lots of reasons to make excuses when God called him to leave all he had and leave all he knew to accomplish only God knew what in a place only God knew where. He was established in Haran. He was older and traveling would have been a burden to him. He had a wife and was caring for his nephew. If anyone had reasons not to go it was Abram.
However, we learn again and again in the Bible that faith chooses what God commands. Abram simply accepted what God told Him to do. As we have said, God promised to bless Abram mightily for his obedience. And this is the great motivator. When we obey God He blesses us. Abram knew that with the mission came the resources of Almighty God to accomplish it.
What excuses are you holding on to today? What has God called you to do that you have yet to step out on? Abram wouldn't receive the blessings promised him until he left all that he knew to do all that God called him to. The blessing is found once we go in obedience.
In the quietness of your heart right now, isn't it time to exercise faith? Shouldn't you start making plans to go, to do, what God has called you to, even if it was a while ago? Blessings follow obedience.
Faith Filled Fridays hopes to boost your trust in God and accelerate your daring and courage in everyday life. Dr. Matthew Lee Smith, Executive Director of Eagles In Leadership, writes each encouragement out of a heart that has known both great joy and great loss – his wife of 38 years, 5 months and 2 days was promoted to Heaven on November 11, 2017. Through every experience, God has proven Himself more than faithful and trustworthy. He welcomes your comments below.