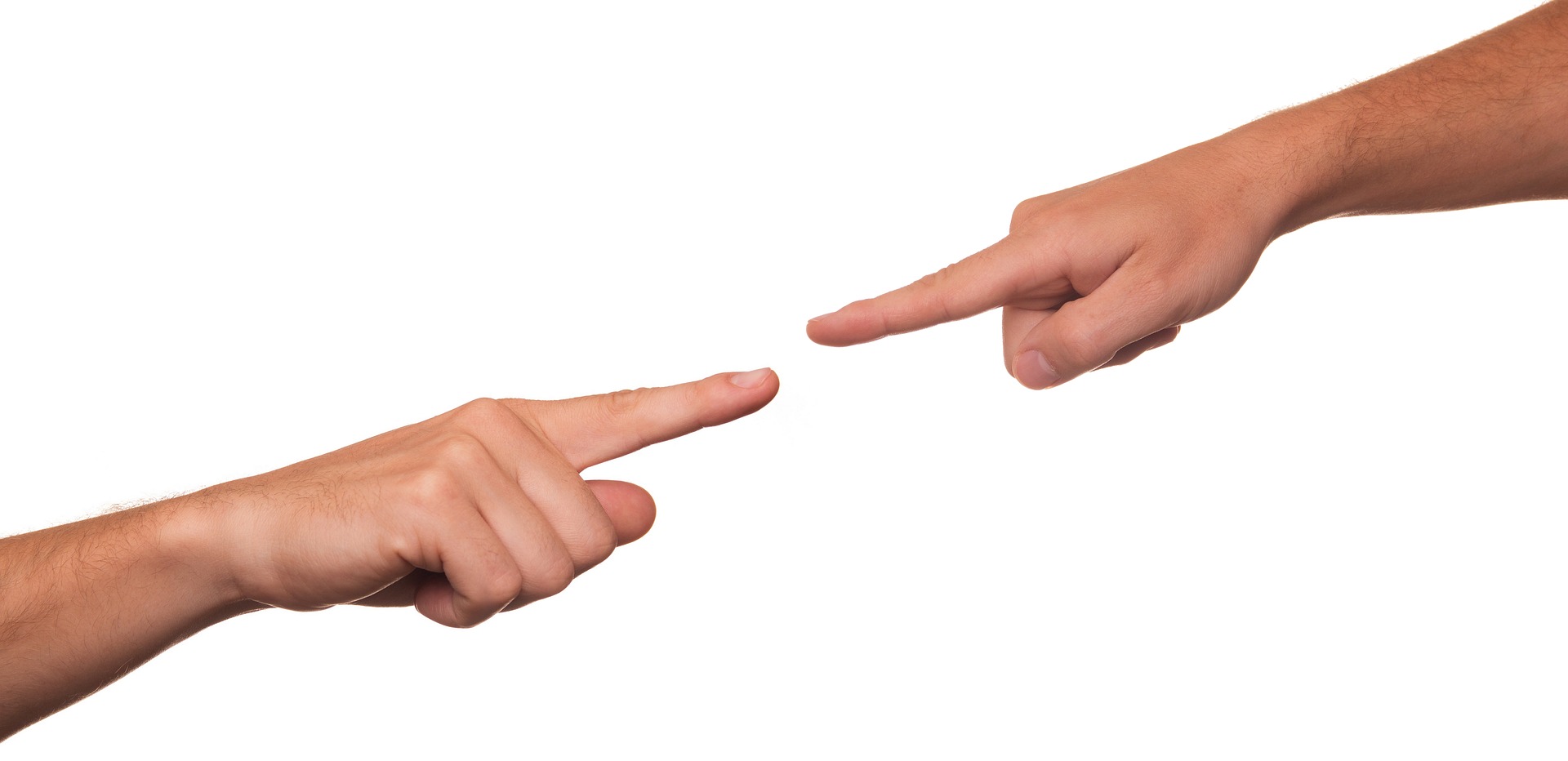 "The man replied, "The woman you gave to be with me—she gave me some fruit from the tree, and I ate." So the LordGod asked the woman, "What is this you have done?" And the woman said, "The serpent deceived me, and I ate."" (Genesis 3:12–13, CSB)
The woman you gave me to be with me! Blame is the clearest evidence we are human. Just listen to any toddler and you will know that, "I don't know!" often does most of those messy things that happen in the house.
And, if you will notice, with perhaps some encouragement, Adam and Eve both chose to blame someone else! What is amazing is that we can be so shameless when we are blaming others. Did you notice Whom Adam chose to blame for his troubles? God! Yes, he called out Eve for the negative influence, that's for sure. However, listen to Adam's words which I am emphasizing here with capital letters … "The woman YOU gave to be with me."
Audacity. That's what we choose all too often instead of humility when we are in the midst of our problems. Now, granted, most of our problems are not 100% our fault. We are pushed, shoved, aggravated, or cajoled into a bad decision. But, make no mistake. The decision is ours and ours alone. We are responsible for that choice.
If we want to turn our problems around, we will have to choose to accept 100% ownership for our attitudes and actions. We did this; we thought that; we chose. That's the attitude of a turn-around. Triumph begins with accepting our part in our problems.
And again, I want to say not all problems are of our making. My wife's death wasn't my fault – we'll deal with that along the way. However, most of my problems have some element of personal responsibility in them.
Choosing to own my mistakes is the first step to turn-around. Confessing my wrong choices to God and asking for both His forgiveness and His mercy – not giving me what I do deserve – will begin to turn around even the consequences of our mistakes. Today, drop to your knees and know the God who loves you will listen, forgive, and work to bring turn-around to your life!
Turn-Around Tuesdays are designed to bring hope and help, insight and encouragement to those of us who are simply overwhelmed by the flood of problems life throws at us. No one is immune to trials and troubles, but God has a way of lifting us from life's torrents. Each short thought is written by Dr. Matthew Lee Smith, Executive Director of Eagles In Leadership, and comes from his life-journey with the God who never leaves us or forsakes us.