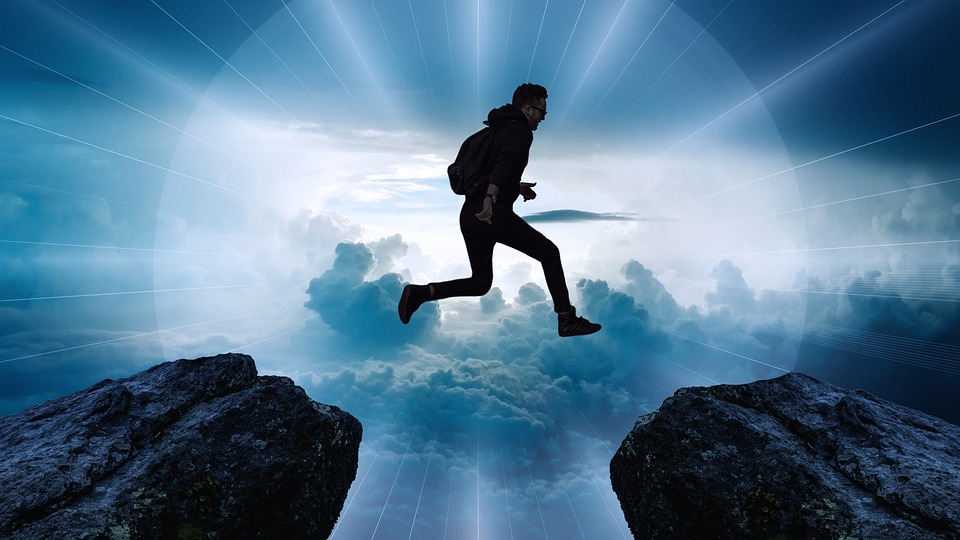 "Now faith is the assurance of things hoped for, the conviction of things not seen." (Hebrews 11:1, ESV)
Faith is … assurance … conviction. Do you know anyone who's a life-long member of Vacillator's Anonymous? VA is a fictitious organization but since high school, I've had a friend who could have been its founding member. "Wishy-washy" was the term we used back then for this guy. "Perhaps," "Maybe," Well, sort of,"were all favorite go-to phrases for our friend.
Not knowing, or worse, not declaring one's certainty is a tragedy of a life poorly lived. When we are fear-filled and choose to pull back we lose the vigor that seizes those who possess daring faith.
Faith is an action word. Some speak of it as risk. Others categorize it as almost a gamble. If it weren't for the object of our faith, surely all of faith would be a game of chance. But faith isn't like evolution. We don't place our hopes on time and chance. We place them in the Person who is Almighty, all-knowing, and all-powerful: God Himself, Yahweh, Creator of the Universe.
When we realize that our faith isn't blind and it isn't random, but that it is grounded on something more solid than the real estate we are on right now, we find ourselves growing more confident. Confidence is infectious. It builds inside us until it has to come out, often in dynamic or explosive ways.
That's "the assurance of things hoped for." Faith assures us … it's our insurance policy against despair. Faith tells us, "Things will work out because God is faithful and loving." Such a certainty calms the heart and soul because we know that, "he who is in you is greater than he who is in the world." (1 John 4:4, ESV)
Faith is all about the supernatural. It is "the conviction of things not seen."In the Old Testament God repeatedly mocked the false gods by making one claim: "Can they predict the future and tell you with 100% accuracy that those predictions will come true? I can!" Our God is amazing. He knows the future. He shares what He knows with us, piece-by-piece, as we need it. And, when He doesn't share, we gain comfort by knowing the God who loves us is working everything out.
Faith Filled Fridays hopes to boost your trust in God and accelerate your daring and courage in everyday life. Dr. Matthew Lee Smith, Executive Director of Eagles In Leadership, writes each encouragement out of a heart that has known both great joy and great loss – his wife of 38 years, 5 months and 2 days was promoted to Heaven on November 11, 2017. Through every experience, God has proven Himself more than faithful and trustworthy.