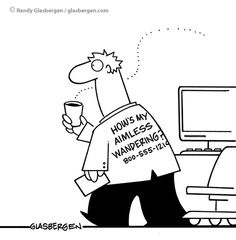 It's amazing to me how many times I find myself "off track" in the priorities God has laid down for me. There is no doubt that I want His best and I want it sooner than later. Then, it takes so little to cause me to "rabbit trail" away from those things.
Jesus talked about the sources from which people go astray and I think they resonate with us when we are honest. He pointed out two specific causes …
"Yeshua answered them, "The reason you go astray is that you are ignorant both of the Tanakh and of the power of God." (Matthew 22:29, CJB)
I am ignorant of the Old Testament
So much of the heart and hope of our Father in Heaven is revealed in the Old Testament (3/4 of our beloved Bible is Old Testament). When we lack the depth of the journey of God with His people in the Old Testament, we miss the understandings of how He feels, thinks, responds, rejoices, and – yes – gets irritated with people.
Such ignorance of how He walks with His people in virtually every conceivable situation – from reverence to rebellion, creation to captivity – leaves us with understandings that change how we move forward today, in our personal paths. They focus us on the bigger picture – the reasons why I am here at this time in this place, by His design and will.
Am I rereading (or reading for the first time) the travels of God with His people long ago?
I am ignorant of the power of God
This is where the Old Testament shines. God has done so many powerful exploits that are recorded … the creation of the universe ought to get our attention. Since He never changes, we can see, grasp, and – hopefully – absorb into our DNA, His power that is shed repeatedly on behalf of His people.
Banishing the doubting Thomas theological position that God won't do it again, today, we see time and again that God moved for those who trusted Him. As I reread the journies of the people of God in the Old Testament, I am reassured of God's love, of His daily interest, and His willingness to intervene in my little segment of life right now.
Are you reading the Old Testament or are you wandering?
Are you trusting the power of God or are you going astray?
I'd love to hear what you have to say! Share in the comments below.