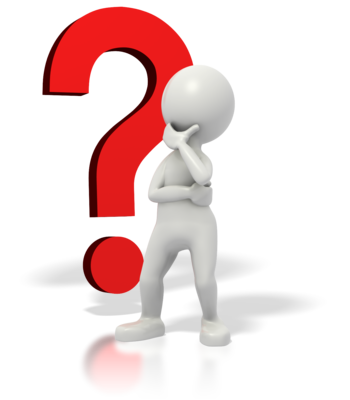 Often, as servant leaders, we try to be nice. And that's a good thing. But, there are some nasty people in our lives, and they don't all come with signs around their necks saying, "I'm nasty!" or "I'm out to get you!"
So, what is a good way to discern between the genuine and the malicious?
Questions Clarify Motives
When Jesus was trying to gather what was in the heart of the questioner, he simply asked them questions. This is a great method for all of us. Notice …
"And James and John, the sons of Zebedee, came up to him and said to him, "Teacher, we want you to do for us whatever we ask of you." And he said to them, "What do you want me to do for you?" And they said to him, "Grant us to sit, one at your right hand and one at your left, in your glory."" (Mark 10:35–37, ESV)
"And Jesus said to him, "What do you want me to do for you?" And the blind man said to him, "Rabbi, let me recover my sight."" (Mark 10:51, ESV)
I have discovered that questions to me have different motivations and I need to clarify what is being asked OF me before they are responded to. Using Jesus' response, "What do you want me to do for you?" is a great way to hear the heart of another (Mark 10.36, 51).
Questions Reveal Motives
In another encounter, Jesus was being challenged (as he often was by so-called, "religious authorities" … if you've been in ministry for long, you know the type). In order to expose the true nature of their request,
"Jesus said to them, "I will ask you one question; answer me, and I will tell you by what authority I do these things." (Mark 11:29, ESV)
The wisdom of this method allowed everyone around (hypocrites love to "test" the servant leader in public so as to expose them to ridicule) to see that the question wasn't genuine. It was a trap.
In my experience answering those who pose questions to us with focusing questions allows us to discern motives and see teach ability (or lack thereof) in the questioner (Mark 11.27-33).
As you lead like a servant today, remember: Not everyone is pleased with you. Motives and suspicions can be exposed. However, many just need something to make their lives work. Clarifying questions can help us get them exactly what they need.
Serve well today. Follow the model Jesus gave us.
What say you?