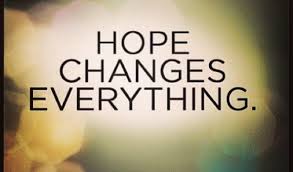 Editor's Note: Hope for Today is a weekly message about God's possibilities for your life by Dr. Matthew Lee Smith of Eagles In Leadership. It currently is heard on radio station, KSUN, 103.5 FM, Sun Prairie, Wisconsin on "PRAISE IN THE PRAIRIE" each Sunday and hosted by our own executive vice president of media here at EIL . Listen online though this website between 9:00 am and noon (Central) at this link.
Given Everything We Need for Life and Godliness!
The New Year waits for no one, does it! As the month flies by, we can see why so many people start gym memberships with good intentions but abandon their commitment quickly – life reasserts itself!
I'm Dr. Matthew Lee Smith and I want to share some Hope For Today about living our lives to the fullest, all the while pleasing God!
Peter tells us in 2 Peter 1:3 (Modern English Version): "His divine power have given to us all things that pertain to life and godliness through the knowledge of Him who has called us by His own glory and excellence.
Life has a way of disappearing while we are living life – doesn't it. We get so busy and, when we look up, a month or two has flown by. God never intended for you to live your life on "auto-pilot!"
That's why Peter tells us that life is all about a constant, vibrant, real conversation with Jesus and in God's Word. God has already given us everything we need for an incredible life – and they are all located in our personal relationship with Jesus!
In many ways, life is like exploring a foreign country – and that is best done with a knowledgeable guide! No one knows life more that the One who created it! God has an incredible plan for your life – and Jesus is our personal guide to experiencing ALL of it.
Before you hop out of bed and rush through your days this week, why not open God's Word, read a chapter and talk it over with Jesus … you'll be surprised at all He wants you to enjoy!
Hope For Today is a part of the ministry of Eagles In Leadership. If you would like to know more about the hope God gives and His abundant life through Jesus Christ, I would invite you to check out our website: Eagles In Leadership . org; that's Eagles In Leadership .org.