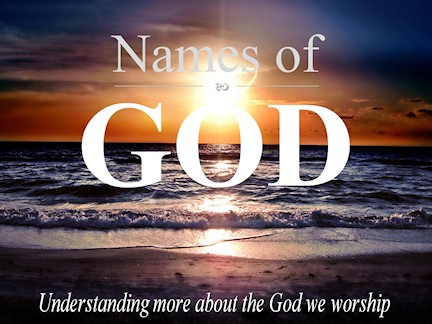 Life can be overwhelming at times, can't it? If it wasn't for the presence of God in our lives, how would we make it?
Welcome to another episode of the Transformed podcast.
In today's study, which is part of a series on the Names of God, we are going to explore who God is through what He is called in the Bible.
As we delve into the names of God, understand that each name represents as aspect of God's character and / or conduct. In other words, what God is called relates directly to who God is.
As Dr. Smith teaches his students at Bible Believers Christian College and Seminary in Hawthorne, California, he wants to remind you that the character and dependability of God is revealed through His names.
Let's step into the classroom and join Dr. Smith as he applies the names of God to our daily lives of faith …
Would you like to help spread the word by sharing this message? 
Perhaps you would you consider sharing this message with a friend? God longs to release the captives of our culture into the freedom of faith. Thank you for your consideration.
What are you reading this summer? If you would like to see the power of God work in real life difficulties, we suggest you read Hope Enabler, written by Dr. Smith's wife, Melodee, this summer.
Hope Enabler is the real life story of one Christian parent's struggle with a runaway child and the hope that God enabled her to have during the darkest moments of that struggle. Through God's word and her own personal testimony Melodee Smith shows how her relationship with God was strengthened despite the perils she faced.
Melodee Joy Smith is a pastor's wife ministering in Southern California. Alongside her husband, Dr. Matthew Lee Smith she's counseled families, spoke at conferences and trained Christian leaders. She hopes this book can be a comfort to other Christians who are struggling with seemingly impossible situations.
 You can order your copy of Hope Enabler today: Simply click this link!
Today's episode was recorded live in Hawthorne, California and edited by Ryan Longsworth in Los Angeles, California.
And now, until next time, we are praying you would be filled with the love of God so that you can demonstrate His love to the lost and dying in your city! God bless!