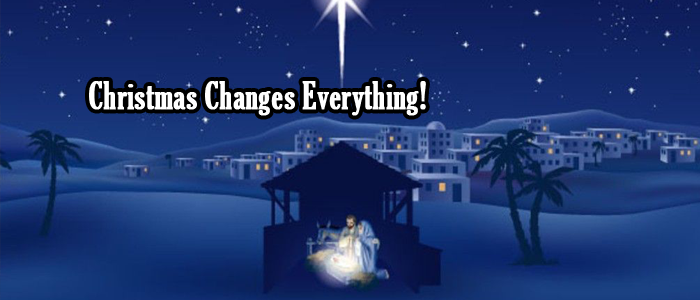 Have you noticed how many people are running on "empty" these days? You can see it in their eyes. You can hear it in their voices. Sad, sorrow-filled lives stuck in meaningless endeavors as they watch the weeks and months of their lives pass by.
Welcome to the Transformed Podcast.
Where's the joy? Where's the hope? Where's the passion? In this energizing message, Dr. Matthew Lee Smith, director of Eagles In Leadership, reminds us that joy is the light that fills you with faith, hope and love.
Join us now as we discover that Christmas, the arrival of the child in the manger, infuses us with the emotional strength to do life, every day, for the rest of our lives!
Christmas Is Right Around the Corner! 
You know, with Christmas right around the corner, you are probably doing what we, at Eagles In Leadership, are doing … planning your Christmas gift list.
This year, let us suggest giving a gift that gives EVERY day of the New Year!
Dr. Smith has written two daily devotionals that cover every day of the coming year … allowing you to give the gift that keeps on giving God's Word and His encouragement in the lives of your family and friends.
In His Presence is a detailed look at walking with God through life's ups and downs. Built around the premise that God welcomes you into His presence with joy and pleasure, In His Presence helps you see that the life of abundance can only be enjoyed when we take everything to the Lord and walk every day at His right hand.
In His Image explores God's great love for humanity from every book of the Bible. From the creation of Genesis to the culmination in Revelation, God's love shines through every page. Never is this ever clearer than in the times of Israel's great betrayal of their God. His passionate pursuit of His children can be heard dripping from his voice as He calls them (and us by proxy) back to His shelter and protection.
You can order your copy In His Image or In His Presence from Amazon at the Eagles In Leadership website by clicking the appropriate link on the right hand side panel of the Eagles In Leadership website.
Today's episode was recorded live in El Segundo, California.
And now, until next time, we are praying you would be filled with the love of God so that you can demonstrate His love to the lost and dying in your city! God bless!