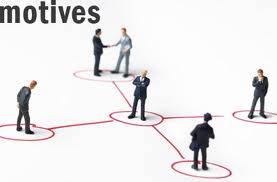 It is cynicism and fear that freeze life; it is faith that thaws it out, releases it, sets it free.
~ Harry Emerson Fosdick
Why are you seeking Jesus? At the center of your life quest, what really drives you? The answer to this question will reveal your heart's direction. Our purpose for living is revealed in why we follow Jesus. When we boil our motives down, they come into one of two groups. There is the group of motives that orbit "me" – my wants, my needs, my world. The other group navigates around "Jesus." For the first, we are the sun and Jesus is another planet in our solar system. For the later, Jesus is the center of our universe.
Jesus knows why we seek Him. As the crowds found Jesus long ago, so men and women still look for Jesus today. In Capernaum Jesus knew the motives of each person and sought to turn their motive from selfish needs and greeds to the selfless Son of God.
"Jesus answered them and said, "Most assuredly, I say to you, you seek Me, not because you saw the signs, but because you ate of the loaves and were filled. Do not labor for the food which perishes, but for the food which endures to everlasting life, which the Son of Man will give you, because God the Father has set His seal on Him." Then they said to Him, "What shall we do, that we may work the works of God?" Jesus answered and said to them, "This is the work of God, that you believe in Him whom He sent."" (John 6:26–29, NKJV)
We imitate Jesus when …
We trust God so much that we live our lives in faithful obedience to Him through the love and leadership of His Son, Jesus.
Everlasting life is in the balance. "For whoever desires to save his life will lose it, but whoever loses his life for My sake will find it. For what profit is it to a man if he gains the whole world, and loses his own soul? Or what will a man give in exchange for his soul?" (Matthew 16:25–26, NKJV)
© 2013 Dr. Matthew Lee Smith. All rights reserved. Not for resale.