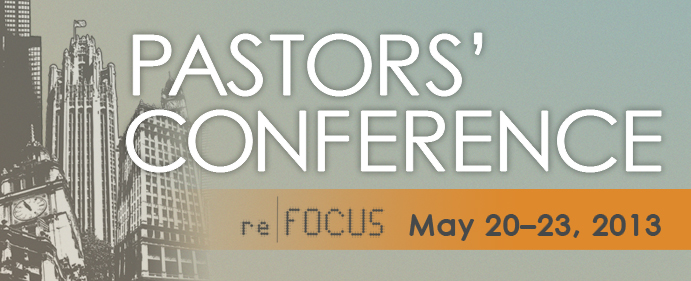 We are pleased to offer you a per person discount of $50 for Pastors' Conference 2013. The conference will be held on campus in Chicago from May 20-23, 2013.
Details on the conference can be found here.
Speakers and musicians can be found here.
This discount would apply to any registration type. (It does not apply to spouse meals or the wives mini-conference). This code MUST be entered when registering; it cannot be applied retroactively.
Our discount code for the event is: EAGLES2013
This promotional code and it is now active and you may register here.
It is essential that we spread the word of this discount. In order to receive any discount in future years, Moody will require at least 50 gentlemen to register using this code for this conference. So I am asking you to send this information to every pastor you know that MIGHT possibly have an interest in the conference SO THAT we can continue to offer this discount again in the next years!
Thanks for your help in this matter. I look forward to seeing you and your friends in Chicago in May 2013.
Matt