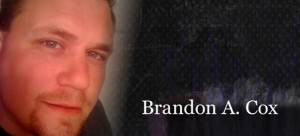 We welcome Brandon Cox back today with another insightful article that is sure to encourage and promote servant leadership around the globe! Thanks Brandon for sharing! You can learn more about Brandon at his website.
I just returned from a conference with close to 5,000 attendees, mostly pastors and church planters. The content was incredible and the people who lead it care deeply about the audience. The theme spoke to the soul and the workshops were spot on in terms of practical, helpful advice. In fact, Exponential is probably one of the best conferences I've ever attended and I hope to come back.
But like any good conference, there are side effects. Pastors are intriguing creatures who have a tendency to be some of the best at acting and projecting. I conclude this partly out of observation and experience and partly out of empirical data collected from DISC profiles that demonstrates that we have a tendency to adjust to the expectations around us to an extent that becomes difficult to sustain over time, often leading to burnout and emotional wreckage.
I also share it out of my own personal experience. I'm an introvert by nature and I find it easy to retreat into a shell, projecting confidence but feeling on the inside that I'm surrounded by people who couldn't possibly find me valuable. I've learned to combat that lie with the truth of Scripture, basing my self-worth on the assessment Jesus made of me in the garden of Gethsemane. He purposefully went to the cross for me even knowing my faults and failures in advance. He did the same for you.
I want to speak a word of encouragement to Pastors about your value. Listen loudly to these two truths:
1. There are no LARGE churches. Some are smaller than others, but "large" is a relative word we should measure in terms of our actual cultural impact. Until we've saturated a community with the gospel and are seeing 90% or more of the population living life in a proper relationship with Jesus, we'll just assume all churches are still small. I was on staff at Saddleback, a church that saw about 40,000 people this past Easter Sunday, but Orange County has a population of 3 million. Saddleback is small. There are too many people without Jesus and on their way to hell for any of us to boast in our numbers. We're way behind.
2. There are no SMALL pastors. Stop sizing yourself up according to the relative size of your church. We tend to assume that large churches are led by large pastors, and small churches by small pastors. That's a lie, from the devil, from the pit of hell. It smells like smoke. It takes a big leader to step before a congregation and shepherd them. A small church absolutely does not equal a small pastor!
I'm not concluding that all pastors are healthy. Yes, there are church leaders who are ego-driven, bigoted, dictatorial, and hypocritical. But assuming you're in a right relationship with Jesus, you're not small. Your impact is impossible to calculate and only eternity will show the full extent of the investment you've made into people.
You are valuable enough to God to move Him to send His Son Jesus to the cross for you. You are, as Paul put it in 1 Timothy 1:12, "counted worthy" being put into the ministry. You were chosen for the greatest task on the planet – telling others the good news, and your choosing is based entirely on grace so that neither you nor any other pastor on the face of the earth can ever boast in being bigger. In God's eyes, there are just no small pastors!