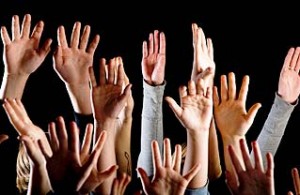 It's our 101st episode of the Transformed podcast today. We are so glad you have joined us we seek to Encourage Achievement in Godly Leaders by Emphasizing Servanthood."
Today we examine a powerful encounter between a rich young ruler and Jesus. As the conversation progresses, we discover that possessing eternal life – from Jesus' point of view – means something far different than is often understood.
Indeed, this young, powerful and deeply religious man walks away from Jesus refusing eternal life as a result of his encounter.
As Dr. Matthew Smith, lead pastor at Pacific Baptist Church of El Segundo, continues a 4-message series on the ABCs of Loving God, let's open our Bibles to Mark 10 and listen in as Pastor Matt walks us through Jesus' answer to the question: How Can I Be Spiritually Fulfilled?
We would also ask you to check out the resources on our website and consider one of the year-long devotionals for 2012: either, In His Image, which focuses on the theme, "God Created YOU to Love You!" or, In His Presence, which centers on the truth, "God Welcomes YOU into His Presence with Joy and Pleasure!"