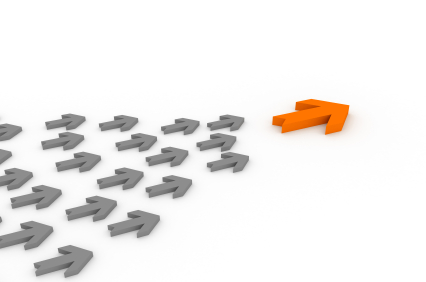 Artwork Credit: huntingtoncopper.com
"Then I said to them, "You see the trouble we are in, how Jerusalem lies in ruins with its gates burned. Come, let us build the wall of Jerusalem, that we may no longer suffer derision." And I told them of the hand of my God that had been upon me for good, and also of the words that the king had spoken to me. And they said, "Let us rise up and build." So they strengthened their hands for the good work. " (Nehemiah 2:17–18, ESV)
Nehemiah knew how to cast vision. As he does so, we can see 5 elements in great vision casting!
Identify with those in trouble. Nehemiah says, "You see the trouble WE are in." He wasn't in trouble in the palace in Susa. He chose to come and be a part of the trouble.
Join in the work to alleviate that trouble. "Come, let US build the wall." Great vision casters get their hands dirty and announce from the beginning their willingness to lead the work by doing the work.
Envision hope for those in trouble. Those in trouble can often no longer see any way out of the mess they are in. Great leaders cast hope, just as Nehemiah: "Come, let us build the wall of Jerusalem, that we may no longer SUFFER DERISION."
Announce provisions already supplied to remove the trouble. Before we start to cast vision, God has already been in the mix (see Nehemiah 1). In order to lift the hearts of those in trouble, we will need to reveal how God has already been working for them. Nehemiah says, "And I told them of the hand of my God that had been upon me for good."
Reveal favor that authorities have given those in trouble. The greatest problem in vision casting is the reality that life has been against those in trouble – most noticeably, people in authority. Nehemiah deflates this seemingly impossible obstacle by sharing how the king backed the plan: "And I told them … also of the words that the king had spoken to me." When God gives a vision, he also sheds favor on the mission.
Note the response to Nehemiah's vision casting: And they said, "Let us rise up and build." So they strengthened their hands for the good work." This is the result of great vision casting – people join and prepare, work and accomplish God's vision, birthed in the leader's heart to accomplish God's glory!