In today's episode of the Transformed podcast, we explore the treacherous world of pastoral leadership.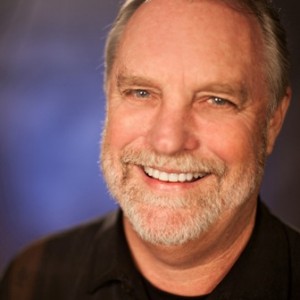 Matt's guest today is Larry Osborne, lead pastor at North Coast Church in northern San Diego County.
As they discuss Larry's new book, Sticky Teams, Larry will expose the hidden roadblocks, structures, and goofy thinking that sabotage even the best-intentioned teams.
Then, as the interview progresses, he explains to us what it takes to get (and keep) a board, staff, and congregation on the same page, sticking together as a unified, healthy, and dynamic team.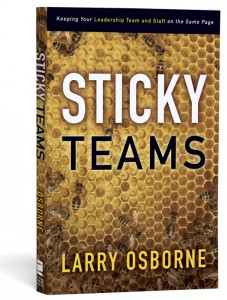 We know you are going to greatly appreciate today's interview.
Matt wants to make sure you pick up a copy of Sticky Teams for everyone on your leadership board and start working through this great resource. You can do that here.

How good is it? As Pastor Geoff Surratt says: "This is the stuff we thought they'd teach us in seminary."
About Larry Osborne
Larry Osborne has served as a Senior Pastor and Teaching Pastor at North Coast Church since 1980. He has helped oversee the growth of the church from a fledgling group of 128 meeting in a rented school, to a multi-site ministry that reaches nearly 7,000 in weekend attendance.
Larry is also an author and a nationally recognized trainer of pastors. His books include STICKY CHURCH: Slamming the Back Door Shut, 10 DUMB THINGS SMART CHRISTIANS BELIEVE, SPIRITUALITY FOR THE REST OF US and THE UNITY FACTOR: Developing A Healthy Leadership Team. He travels extensively speaking at conferences and mentoring pastors and church planters across the country. His latest book, STICKY TEAMS, was released by Zondervan in April 2010.
In addition to his work as a pastor and writer, Larry also serves as an adjunct professor in the doctoral program at Trinity Evangelical Seminary and as president of the North Coast Training Network – an arm of North Coast Church dedicated to helping pastors across the country maximize their ministry.
North Coast Church has been recognized as one of the ten most influential churches in America as well as one of the most innovative. Pioneers in the use of Video Worship Venues, North Coast launched the first ever Video Venue in 1998, starting what is now known in ministry circles as the "Multi-Site Movement." Each weekend, North Coast offers over 20 different worship options on multiple campuses – each targeted at a specific demographic or geographic audience.