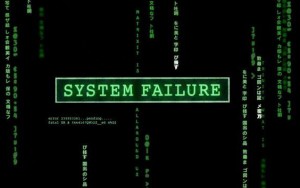 Editor's Note: We continue our series of blogs for those who are reading the Bible with us cover-to-cover this year. Today we discover that …
The Book of Numbers, The Book of Failure.
(About forty years)
On our 20th anniversary trip to Hawaii, one of the key sights that I wanted to see was Pearl Harbor. In particular, the USS Arizona memorial was of great interest to me. A national cemetery and shrine to the brave men and women who were slaughtered in their sleep on December 7, 1941, the memorial is also educational. It teaches the clear lesson of vigilance in a time of apparent peace.
Numbers records the journeys of the nation of Israel as they are prepared to invade Canaan, their failure to do so, and the penalty God imposes upon them as a result of their failure. It should also teach us. The lessons this book of history teaches us has to do with faith, obedience, confidence in God, and the penalties of failure.
When one looks at Numbers, there are clearly three parts to the book. In the first part we see:
Moses Prepares The Nation for Invasion
(Numbers 1-10)
With high expectations and a ready heart, the nation of Israel prepares for the conquest of the people of Canaan. As we begin our travel through this book, we see a Commander-In-Chief preparing his people for a successful invasion. Watch as God and Moses prepare for the invasion by how:
God organizes the people in preparation for the impending invasion. (1-2)
God organizes the priests in preparation for the impending invasion. (3-4)
God sets apart the nation of Israel in preparation for the impending invasion. (5-10)
It is our hope that this background information helps a bit as you read on in the Bible. We will continue this series with our next installment: "How to Pack for our Journey Through the Bible" on Sunday when we talk about "What Camera Will You Take on the Journey?"
For daily insights into the passage we are reading together each day, you can follow Dr. Smith on Twitter and on Facebook.
You can obtain more help from the FREE Bible reading schedule on our resource page. In His Image is a daily devotional that also follows our reading schedule and expresses the Biblical truth: "God Created You to Love You." You can find this resource on the side bar of our website.