by Dr. Matthew Lee Smith
Executive Director of EaglesInLeadership.org
Author of "Growing Missional Leaders"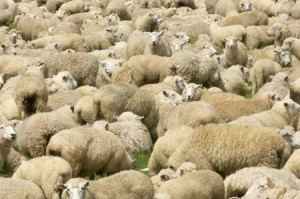 "Moses said to the Lord, "Why have you dealt ill with your servant? And why have I not found favor in your sight, that you lay the burden of all this people on me? Did I conceive all this people? Did I give them birth, that you should say to me, 'Carry them in your bosom, as a nurse carries a nursing child,' to the land that you swore to give their fathers?" (Numbers 11:11–12, ESV)
Ask any leader with some experience and they will tell you, leading can be difficult! People – you expect them to be more like Christ and less like the world. After all, this is the Church of the Living God. Shouldn't the people we serve act like Jesus?
The truth is, there are many different kinds of people in your flock. Some are helpful, others, not so much. Let's take a look at a few:
5 to Avoid if Possible
The whiner – Every call for commitment from the leader is met with some complaint or excuse.
The whisperer – Behind your back they complain using character assassination and thus destroy the unity of the flock.
The wait – er – Only when they see you succeeding will they join in, and then make it sound like they were with you all the time.
The wiggler – While they might accept a responsibility if asked directly, these folks always have some last minute conflict that allows them out of their promise to help.
The wanderer – You will see these people once and then they will be missing for a while because they drift around from ministry to ministry as they sample the wares of others, much like a buffet.
5 to Draw Close
The winner – You will find these people seldom, if ever, let you down. They sacrifice and make things happen. They can be counted on time and time again.
The wonder – These are the people who go the 'extra mile' and recruit others to your cause. You wish you had dozens of these, but you will be pleased to have even a few.
The warrior – No spiritual battle is achievable if you do not have some men and women who are wiling to stand by your side when the going gets tough. Whether its problems within or enemies without, these are the people essential to victory.
The worker – Bottom line: you cannot accomplish anything of value without the hard work necessary for success. As this tribe grows, the load grows easier.
Wealth-givers – While we seldom talk about this, we all know how essential it is to have the necessary resources. Several of these wonderful people who have bought into your vision can bring about the means to reach your goals.  
You will find these people in every ministry and organization. When you start your ministry you may encounter more of those on the first list. Good leadership and discipleship, will reduce, but not eliminate, your experience with the less committed. As you raise your corporate standards to Biblical levels, your leaders and flock members will grow (Ephesians 4.11-16).
Your preparation and planning will yield fruit. Don't allow your frustrations to overtake you, as Moses did.