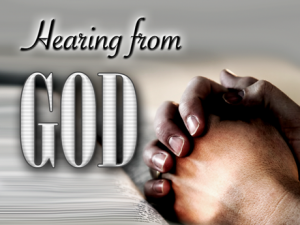 We are here again today to invite you to participate in an exciting campaign we are sponsoring for 2011. It's called, "Hearing from Heaven in 2011!"
It's a simple idea – one with profound benefits for your life. We are inviting you to join Dr. Matthew Lee in reading the Bible in the New Year. That's right – we will read together from Genesis to Revelation in 2011.
In our last episode we spoke of how to talk with God and receive hundreds of answers to prayer each year. In this episode we will discover how to read God's Word so that we can discover hundreds of insights into his will and his ways each year.
As we mentioned last time, Dr. Smith is already publishing short blogs to help you in this endeavor of reading God's Word and hearing from Heaven in 2011 – a task he has committed to doing all year long as we read God's Word from cover to cover. You will find these on our website: EaglesInLeadership.org. Sign up now for the blog on our website.
In today's concluding episode, Dr. Smith shares part 2 of How to have an exciting daily devotional. Let's listen in as he teaches a small group of men and women – just like yourself – on how to hear from Heaven! We know you will greatly benefit from this time-tested way of hearing from God.
In this episode, Dr. Smith talks about using a Daily Devotional Journal. You can learn more about the journal he has written by following this LINK.