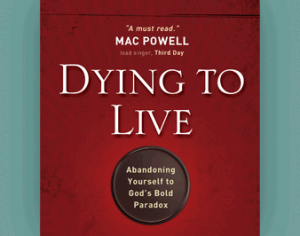 We are thrilled to welcome Clayton King to the podcast today. Clayton is a pastor, evangelist, missionary and author. Today we talk about his new book, Dying to Live.
Dr. Matthew Lee Smith of Eagles In Leadership spoke with Clayton a few days ago about 'abandoning yourself to God's bold paradox' and what it means to 'die in order to live.' We know your spirit will be excited as you listen to this interview.
Clayton has been dedicated since age 14 to proclaiming the gospel and calling Christians to live out the life of Jesus. As founder and president of Crossroads Worldwide, he has spoken to millions of people in 30-plus countries and helped organize missions to such places as Haiti, the Himalayas and India. Clayton loves good books, the outdoors, strong coffee, dirt bikes and four-wheelers, and especially his wife and children.
We heartily recommend that you purchase Dying to Live here.
You can learn more about Clayton King here.